Jonathan Banks Added To 'Better Call Saul' As Series Regular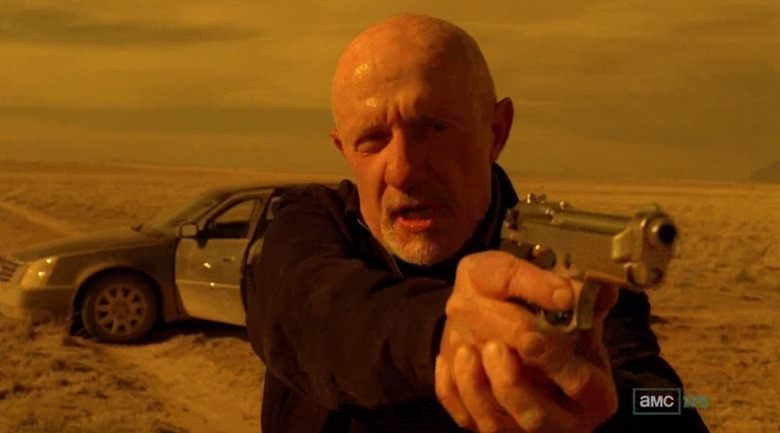 Just how did Saul Goodman hook up with Mike Ehrmantraut before the events of hit AMC series Breaking Bad? It seems we may soon find out. Jonathan Banks, the actor who played Mike during several seasons of the show, has officially been added to the cast of Better Call Saul, the Breaking Bad spin-off co-created and produced by Vince Gilligan. Unlike potential cameos by Breaking Bad stars Aaron Paul or Bryan Cranston, Banks is a series regular.
The Hollywood Reporter broke the news of Banks' casting. Here's what Breaking Bad creator Vince Gilligan told the trade about the potential move a few months back:
There's obviously a danger inherent in doing a spinoff, but I just love the character of Saul Goodman [Bob Odenkirk] so much, and part of me doesn't want to say no to this world. Personally, I'd have a hard time resisting putting all these guys in for a cameo or two every now and then.
Better Call Saul is still being written but AMC has set a November release window for the show. We'll know much more as things get closer but the casting of Banks as Mike is a fantastic start. Any question to the timeline of the show can now safely be put to bed.