Elizabeth Banks To Direct 'Pitch Perfect 2'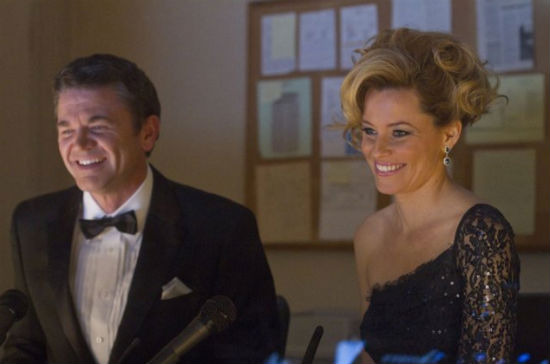 Aca-awesome! Pitch Perfect 2, the sequel to the 2012 hit, is scheduled for release in 2015 and a director has just signed on to take the reigns. It's none other than Elizabeth Banks, the actress who co-starred and produced the original film. The sequel will mark Banks' feature directorial debut. 
The Hollywood Reporter broke the news of Banks' surprising role and got the following quote from Universal Pictures chairman Donna Langley:
Elizabeth originated the idea for Pitch Perfect and was instrumental in making the first film such a huge success. She brings an enormous amount of energy and experience to everything she works on and we're thrilled that she is making her feature directorial debut on Pitch Perfect 2.
Banks told us a few months back she expected filming to start in the first or second quarter of this year and that the script, by Kay Cannon, was still in the works. "I have no hints on the story other than to say I'm guaranteeing a lot of laughs," she said. No actors have officially signed but original stars Anna Kendrick, Rebel Wilson and Skylar Astin are all expected to return.
How do you think Pitch Perfect 2 should go? International? Boys and girls teaming up? And is it too ambitious for Banks to make this her first film?