Guy Ritchie Circling Six-Film King Arthur Franchise For Warner Bros.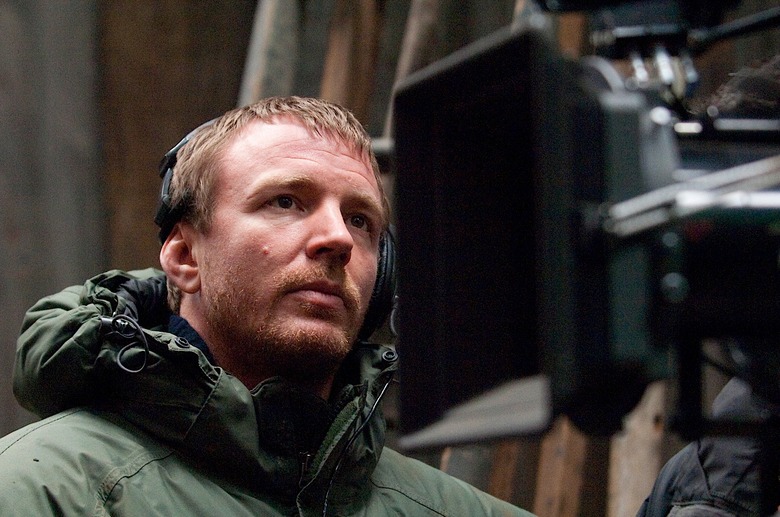 Warner Bros. is a huge fan of director Guy Ritchie. The studio distributed his 2008 flick RockNRolla, and gave him both Sherlock Holmes films and the Man from U.N.C.L.E. movie. So it seems only natural that WB would be looking to extend the relationship, this time with a King Arthur picture.
If all goes well, the project has the potential to keep the two sides in business together for a long, long time. Warner Bros. intends for the film to be the first in a series of six. Get the details after the jump.
However, the movie fell through when Warner Bros. decided to go with David Dobkin's Arthur & Lancelot instead — only to later pull the plug on that one as well, after Kit Harington and Joel Kinnaman had already been cast in the leads. Previously, the studio had also looked at a remake of Excalibur by Bryan Singer.
Deadline reports that Ritchie's new King Arthur project is a big-budget fantasy retelling of the legend to be told over six films. Joby Harold (2007's Awake) scripted the first installment. Akiva Goldsman will produce, along with Ritchie, Lionel Wigram, and Harold and Tory Tunnell.
A six-film plan seems pretty ambitious considering that they haven't even been able to get one Arthur movie made so far, but in the era of big-budget franchises it only makes sense to plan ahead. The audience appetite for fantasy is certainly there, as evidenced by the continuing popularity of Peter Jackson's J.R.R. Tolkien franchise and HBO's Game of Thrones series.
Moreover, Ritchie's already pulled one Warner Bros. movie out of development hell. The Man From U.N.C.L.E. was kicking around for years under several different directors before Ritchie finally picked it up in 2011. He recently wrapped principal photography on the actioner, which stars Armie Hammer and Henry Cavill.