This Week In Trailers: Be Here Now, Omar, The Wait, Tbilisi, I Love You, What Difference Does It Make?, Anita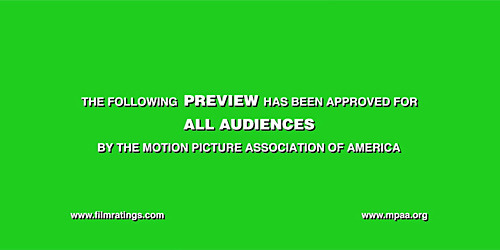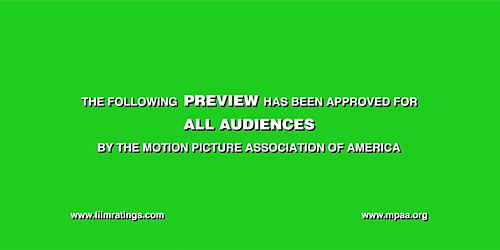 Trailers are an under-appreciated art form insofar that many times they're seen as vehicles for showing footage, explaining films away, or showing their hand about what moviegoers can expect. Foreign, domestic, independent, big budget: What better way to hone your skills as a thoughtful moviegoer than by deconstructing these little pieces of advertising? This week we see a daughter helping her deceased father realize a goal, hang with some Palestinians bent on violence, visit a far off land to fall in love, get weird with Chloë Sevigny, and figure out why we love music so much. The Wait Trailer
Yes, this feels like an art project with the way the initial words get slipped out into the open.
Director M. Blash comes out with a flurry of delicious images to snack on as we slip into what this movie is looking to discover. A slow view of a house, a plane dropping lipstick red fire retardant down as a horse gallops in the foreground, the hushed voices of our protagonists, it all starts to feel so precious and twee but then it starts to unravel. It's a devolution of spirit and joy while we piece together what in the hell is happening here. There seems to be fits of happiness washed in the colors of depression, a pastiche of tobacco stained cinematography and the allure of wanting to know more and more. The random imagery, the complete detachment of reality, it all adds up to a movie I would absolutely pay money to see while riding high on a 101 degree fever and lubed up with DayQuil. I want to consume this movie whole.
Tbilisi, I Love You Trailer
I am a huge fan of Paris, je t'aime.
For those familiar with how it cobbles together many small narratives, and does many of them so well, it's not hard to see why as the writer for a column on trailers the short film genre appeals to me. While I wasn't too keen on New York, I Love You we now have a slew of new shorts about the largest city inside the country of Georgia. This is an interesting choice, taking us some place where many wouldn't immediately think to set a movie about the peculiarities of love, but the trailer does a great job in establishing a flow for the multitude of stories that are going to come out of this exploration of amour. We don't know anyone's story, we don't know anything about 95% of the players who we're introduced to, but there is the establishment of tone. That tone is what draws you in to this small world and it's the universality of love itself that makes you want to stay.
What Difference Does It Make? Trailer
You've got to love how music alters your perception of the world.
Some people use it to medicate their mood, some use it to help them push their bodies past their normal limits, it's boundless and timeless. What this documentary, directed by Ralf Schmerberg, and will be available for free on February 18th, immediately establishes is how it can elevate the human spirit to gleeful heights. After all, this is why we consume the sounds we do. We want to forge a connection between those who create and channel that energy back. This trailer gets that right and communicates a rather difficult notion, the essence of musical enjoyment and appreciation, while having quick and frank discussions about what drives some to create, what drives their spirit to connect. There is no narrative to follow and all it asks us to do is consider what it would cost to invest the time to understand why we embrace music the way we do and get, literally, close into the process of musicians who feel the need to give something to the universe through their creations.
Omar Trailer
Not your average Romeo and Juliet love story.
As we come upon Hany Abu-Assad's Academy Award nominated narrative about a man who is in love with a woman we might be apt to think here's another tale of a guy who will do what he can all in the name for love. It pleasantly sidesteps this notion so that we can be hit from behind like we were with his 2005 effort, Paradise Now. It again focuses on the kind of malevolence that has come out of a struggle that is not going to abate anytime soon. There is raw tension that comes across as we slowly understand the implications of what we're seeing and what we can interpret. Knowing that this becomes a story about love as well as the machinations of what happens when you're trying to flush out a traitor in your midst it takes on this energy, this need, to want to see how everything plays out. It leaves us breathless while holding onto the notion this really is about something far greater than hate; it's about the connections we forge with others and how we push ahead in the face of uncertainty.
Be Here Now Trailer
I know, this will be a shocker, so hold onto your hipster handlebar mustaches, I'm a public radio nerd.
One of the benefits of being afflicted by the scourge that is ravenous consumption of content that pours freely from the radio is that sometimes you'll stumble upon something new once in a while. For me, that was WireTap. A show that is blisteringly honest as it is funny, it's the perfect non-alcoholic digestif for your brain after a long week of enduring the pain that is the work week. I would even submit that their David Rakoff tribute stands as one of the best retrospectives of an artist and representations of how sharp and witty radio can still be. What I haven't been able to donate in money to keep that show going financially is to give a little nudge to a documentary that I think deserves to get funded.
Directed by one of WireTap's producers, Mira Burt-Wintonick, this pitch/trailer of sorts gives a heartfelt and genuinely honest explanation of why she's looking for funding and what this documentary will seek to discover. It is emotionally raw without ever being maudlin while, without it sounding too silly, she takes us by the hand to introduce us to her recently deceased father. Why this is absolutely perfect is it distills the beautiful love a daughter has for her father and the assumption that this is going to be accomplished one way or another. We are taken on a journey through the life philosophy of her father and what this project will ultimately bring to fruition.
It's inspiring, it's sad, it's touching, but most of all, it's an honest pitch that doesn't put a false polish on the grandeur of a filmmaker's conception. It's a daughter, who has a deep connection with her dad, and wants to see his last project accomplished.
Anita Trailer
I get it, I wouldn't know either.
The opening moments of this trailer ask a room full of young women whether they know who Anita Hill is. Their blank stares represent the passage of time and how shallow our memories are of something that has disappated into the ether of our collective memories.
Director Freida Mock, who won an Oscar in 1994 for a documentary about the artist responsible for creating the Vietnam Memorial Wall and the Civil Rights Fountain Memorial, is exploring this one moment in time when issues of race, sexual harassment, big politics, and lewd behavior. This collided in a way that became serious fodder in the newspaper to talk about issues that needed discussing and became a subject for comedy for many who saw this as an opportunity to poke fun at the situation. This trailer ignores everything to do with the latter and focuses exclusively on the former. Ashamed that I only know about the comedy that sprung from this confirmation hearing in 1991, what we see here takes us through everything we need to know.
It's searingly honest, straightforward, and brings up this issue for a new generation who only know sexual harassment as a thing you're not supposed to do at work or a video you have to watch during orientation, starring people who are obnoxiously awkward. This shows a far more sinister side to politics and the villificaton that goes along with speaking one's own truth.
Nota bene: If you have any suggestions of trailers to possibly be included in this column, even have a trailer of your own to pitch, please let me know by sending me a note at Christopher_Stipp@yahoo.com or look me up via Twitter at @Stipp
In case you missed them, here are the other trailers we covered at /Film this week: