LOL: Saturday Night Live And Jonah Hill Parody 'Her'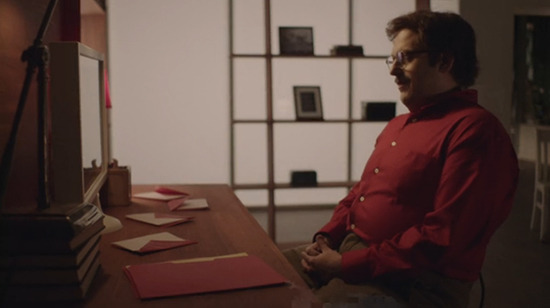 The Spike Jonze film Her is absolutely wonderful, a speculative love story that is a terrific piece of low-key science fiction, and one of the best films of 2013. it is also super-easy to parody, because it is very earnest, and also features a relatively compact visual language. With a color-coded set, some well-chosen wardrobe, and a mustache, a filmmaker can make just about anyone look like the Joaquin Phoenix character.
This past weekend, SNL dressed up Jonah Hill in appropriate garb and threw him into a new parody of Her. The concept here is simple, and pays off with a cameo appearance that goes back a few years into Hill's past. Check it out below.