Song 'Alone Yet Not Alone' Stripped Of Oscar Nomination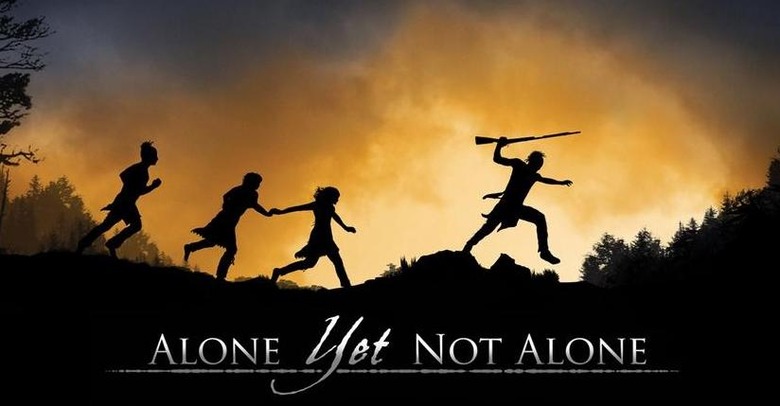 When the Oscar nominations were announced a week and a half ago, there was one big surprise in the Best Original Song category: a tune called 'Alone Yet Not Alone,' from a film of the same name. The movie is obscure, but the song's composer is not. Bruce Broughton, acclaimed for scores including the Oscar-nominated Silverado, wrote the music.
There was something funky in the details, however: Broughton was until recently a governor of the music branch of the Academy of Motion Picture Arts & Sciences, and remains an exec committee member of the branch. He had reportedly reached out to other friends in the Academy to give the song a little love.
Surprise: that's vaguely like the Oscar version of insider trading, and falls well outside even the acceptable limits of heavy politicking and influence-wielding that goes along with every batch of Oscar nominations. In a strange move that isn't unprecedented, AMPAS has just stripped Broughton and the song of the nomination. A replacement nomination will not be named.
Word went around quickly today that this was going to happen, with Nikki Finke tweeting it and Awards Daily following up with a report featuring the press release. This is, so far as we can find, the fifth time a nomination has been rescinded in Oscar history. (EW has a list of the previous examples.)
The key language in the press release is this:
The decision was prompted by the discovery that Broughton, a former Governor and current Music Branch executive committee member, had emailed members of the branch to make them aware of his submission during the nominations voting period.
"No matter how well-intentioned the communication, using one's position as a former governor and current executive committee member to personally promote one's own Oscar submission creates the appearance of an unfair advantage," said Cheryl Boone Isaacs, Academy President.
Here's the song.