Louis C.K., Kevin Hart Join Universal's Animated Pets Movie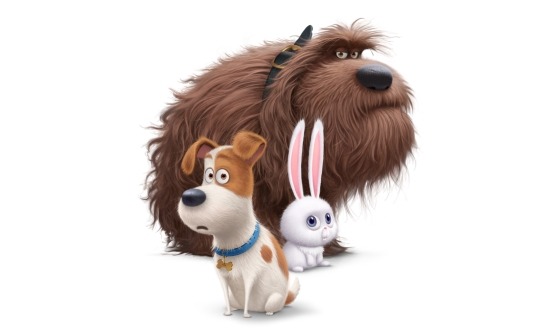 The folks that created the Minions are preparing to bring you another adventure involving adorable animated critters. Louis C.K., Kevin Hart, and Eric Stonestreet (Modern Family) have joined the voice cast of an untitled Universal Studios / Illumination Entertainment picture about pets in New York City.
At the helm are Chris Renaud, who co-directed both Despicable Me movies, and Yarrow Cheney, who co-directed the adorable Minion mini-movie "Puppy." Seriously, if you still haven't seen that short, do so. It's the cutest thing I saw all last year. Hit the jump for more details on their new project.
The action-comedy revolves around a terrier rescue (C.K.) who resides in a Manhattan apartment building with his beloved master. When she brings home a new mongrel (Stonestreet) C.K.'s character is none too thrilled.
Nevertheless, the dogs must learn to work together when they discover an army of pets, led by the bunny Snowball (Hart), who've been abandoned by their owners. The bitter pets plot to get revenge on humanity, and it's up to the dogs to stop them.
The movie marks the first animated feature for both C.K. and Stonestreet, although both have done voice work for TV in the past. Hart isn't much more experienced on that front, but he was cast in DreamWorks Animation's Captain Underpants earlier this week.
Hart can currently be seen in the Universal comedy Ride Along, and will star in the romcoms About Last Night and Think Like a Man later this year. Stonestreet's next big-screen role will be the thriller The Loft. C.K. last appeared in the Oscar-nominated American Hustle, and has a fourth season of Louie premiering on FX in May.