'Blood Ties' Trailer: Clive Owen And Billy Crudup Are Brothers On Opposite Sides Of The Law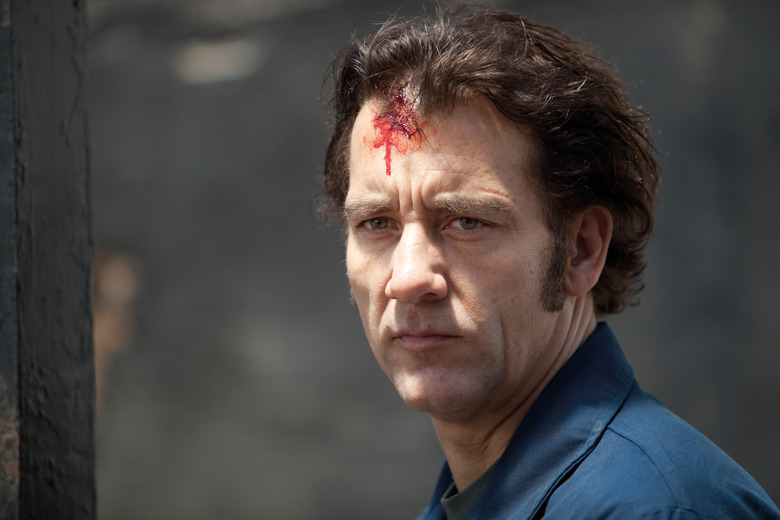 For his English-language debut, French filmmaker Guillaume Canet chose to do a remake of a French film that he himself had starred in a few years previous: Rivals (a.k.a. Les liens du sang), based on a novel by Bruno Papet and Michel Papet. Canet's version, titled Blood Ties, hit Cannes last year and is now headed for release in the U.S.
Scripted by James Gray (Two Lovers), the drama centers on two very different brothers in '70s New York. Billy Crudup's Frank is a bright cop, while Clive Owen's Chris is a criminal fresh out of prison. The film boasts an impressive supporting cast including James Caan, Matthias Schoenaerts, Mila Kunis, Zoe Saldana, and Marion Cotillard. Watch the first trailer after the jump.
Blood Ties received so-so reviews at Cannes. Although some, like EW, found it "rivetingly scuzzy and authentic," others, like Variety, felt that it was "sluggish" and "dramatically undernourished." The decision to set the movie in New York and fill the cast with actors to whom a New York accent does not come naturally also received mixed reactions. HitFix praised Schoenaerts' "surprisingly credible Noo Yawk accent," while Complex singled out Kunis in particular for her "hilariously put-on Brooklyn accent."
The film lands in theaters and on VOD March 21.
New York, 1974. Fifty-year-old Chris (Clive Owen) has just been released on good behavior after several years in prison following a gangland murder. Reluctantly waiting for him outside the gates is his younger brother, Frank (Billy Crudup), a cop with a bright future. Chris and Frank have always been different, and their father, Leon (James Caan), who raised them alone, seems to favor Chris despite all his troubles. Yet blood ties are the ones that bind, and Frank, hoping that his brother has changed, is willing to give him a chance — he shares his home, finds him a job, and helps him reconnect with his children and his ex-wife, Monica (Marion Cotillard). But Chris' inevitable descent back into a life of crime proves to be the last in a long line of betrayals, and after his brother's latest transgressions, Frank banishes him from his life. But it's already too late, as the brothers' destiny is bound together, forever.