Megan Ellison's Annapurna Pictures Pulls Out Of 'Terminator: Genesis'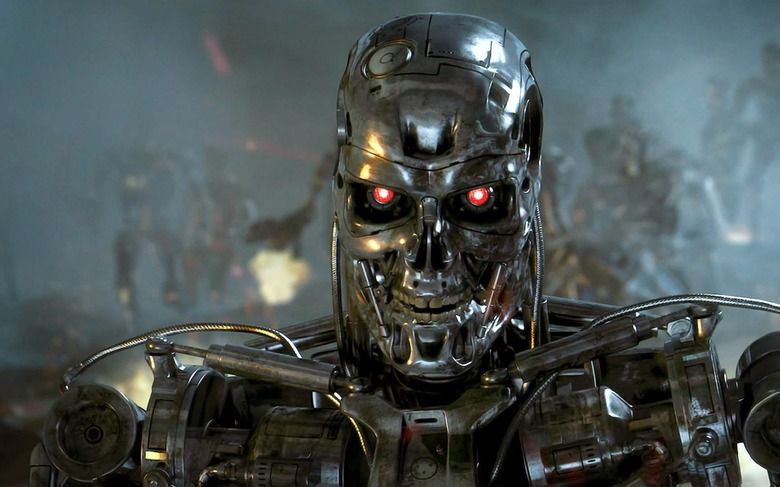 Megan Ellison's Annapurna Pictures was the one that got the ball rolling on the new Terminator movie in the first place, beating out Lionsgate to pick up the rights back in 2011. And the project's made some significant progress lately, picking up cast members and a director. But as pre-production comes along, Annapurna has decided that it no longer wants to fund the film.
The company has dropped out of Terminator: Genesis as a co-financier, although Megan Ellison will retain an executive producer credit. The picture will now be paid for by her brother David Ellison's Skydance Productions and distributor Paramount Pictures. More details after the jump.
David Ellison's Skydance, on the other hand, traffics in big-budget franchise films like Mission: Impossible – Ghost Protocol, G.I. Joe: Retaliation, Star Trek Into Darkness, and World War Z. "Skydance Productions focuses on elevated event-level film making and the relaunch of this iconic franchise is a perfect match for our company," said David Ellison. "I'm grateful to Megan, who will remain involved as an executive producer, and for initially bringing the Terminator franchise to us."
Shooting on Terminator: Genesis is expected to begin this spring under director Alan Taylor. Emilia Clarke and Jason Clarke are set to star as Sarah and John Connor, while Boyd Holbrook and Jai Courtney are among those on the shortlist to play Kyle Reese. Arnold Schwarzenegger will return as the Terminator.