Find Out Why Stan Lee Won't Have A Cameo In Marvel's 'Guardians Of The Galaxy'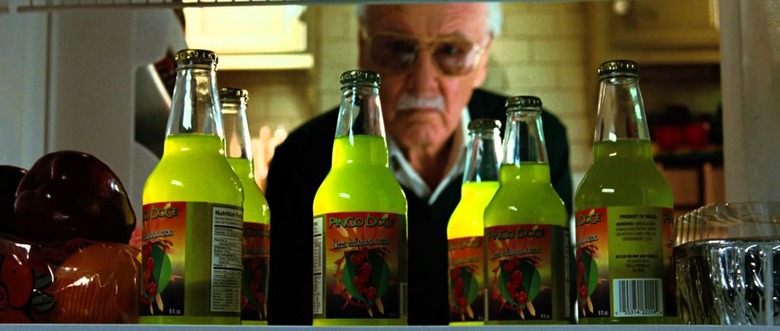 Stan Lee is the father of many of the great Marvel comic book superheroes we now watch every year on the big screen. Its hard not to notice Stan's cameo appearances — I think even non-geeks recognize Lee.
Stan has appeared in a lot of the Marvel movies: X-Men, Spider-Man, Daredevil, Hulk, Fantastic Four, X-Men 3: The Last Stand, Spider-Man 3, Fantastic Four: Rise of the Silver Surfer, Iron Man, Iron Man 2, Thor, The Incredible Hulk, Captain America: The First Avenger, The Avengers, The Amazing Spider-Man, Iron Man 3, and Thor: The Dark World. He even had a cameo in Marvel's ABC television series Agents of S.H.I.E.L.D..
But Lee will not be appearing in Marvel's 2014 release Guardians of The Galaxy, the first Marvel Studios film without the legendary creator. Find out why after the jump.
DweebCast asked Stan Lee if he was going to appear in Guardians of The Galaxy, and this is what he said:
"No, I'm afraid not," Stan Lee said. "That's the one group I didn't create. I didn't write Guardians of the Galaxy. I'm not even sure who they all are. I can't wait to see the movie."
So there you have it. While Stan Lee didn't create the Guardians group, he is credited (alongside Jack Kirby and Dick Ayers) with the creation of the extraterrestrial, sentient tree-like creature Groot (to be played in Guardians by Vin Diesel). We'll leave you with a video compilation of all of Stan Lee's movie cameos thus far:
via: CBM