Universal Drops Joe Carnahan's 'Stretch' Two Months Before Release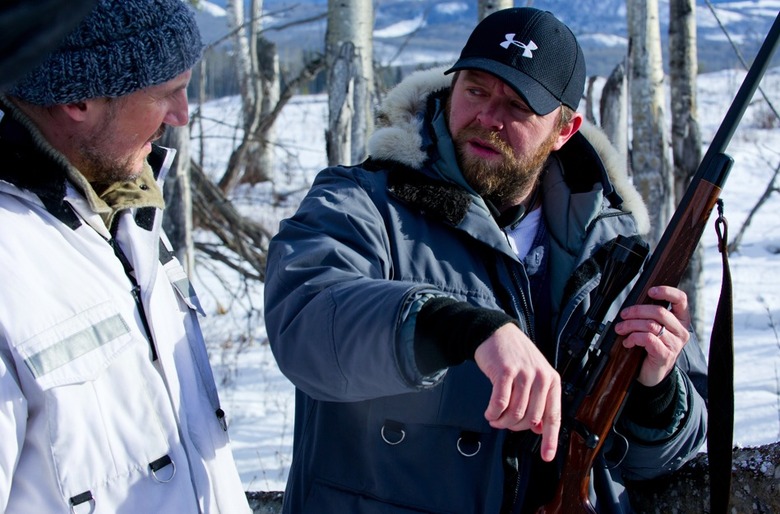 Jason Blum made a heck of a lot of money for Universal last summer. His film The Purge cost just $3 million to make and raked in nearly $90 million at the global box office. Nevertheless, Universal apparently isn't feeling too great about his next project for the studio. Universal has scrapped plans to release Joe Carnahan's Stretch, just two months before it was set to open. Hit the jump to find out why.
Blum has already attempted to shop the film to other distributors, but none were biting. The film is now back at Universal, which is looking at more "creative" ways to distribute the film. Because the movie was so cheap to begin with, it doesn't necessarily need to do big business at the cinema in order to make its money back.
Carnahan, for his part, is putting on a brave face. The director took to Twitter to assure his fans that not only will the film be released, eventually, they'll love it when they see it.
Guys. Bottom line. STRETCH is f***ing great. It's funny. It's touching. It's unique and @patrickwilson73 is absolutely brilliant in it.
— Joe Carnahan (@carnojoe) January 22, 2014
I can talk shit & argue with that idiotic @THR story but brass tacks, that movie works & you will all be fast fans of it when you see it.
— Joe Carnahan (@carnojoe) January 22, 2014
I think it's as good or better than my best film & say that from the bottom of my heart. This movie will make it to you, trust me.
— Joe Carnahan (@carnojoe) January 22, 2014
Guys, the movie is gonna find its audience & that audience will love it. Whether that happens now or later is irrelevant. It's gonna happen.
— Joe Carnahan (@carnojoe) January 22, 2014
Written by Carnahan, the film centers around a chaueffeur (Patrick Wilson) who gets more than he bargained for when he picks up a mysterious billionaire (Chris Pine). As the night goes on, the job takes some strange and dangerous turns. Ed Helms, Jessica Alba, Brooklyn Decker, and Ray Liotta also star.