'Bad Words' Trailer: Jason Bateman Is A Really Terrible Influence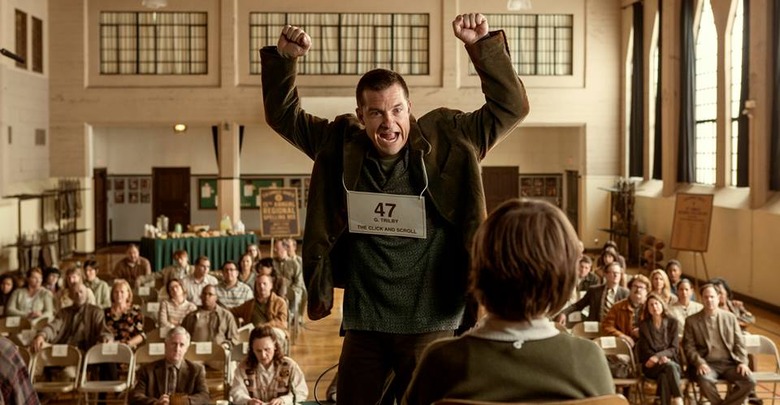 On Arrested Development, Jason Bateman played a jerk who starts out looking like a put-upon hero. In his feature directing debut Bad Words, however, he skips the nice-guy facade entirely and goes straight to the dickish behavior.
Bateman plays Guy, a 40-year-old man who discovers a loophole that allows him to compete against eighth-graders in a national spelling bee. And compete he does, picking on kids and parents alike along the way. Nevertheless, there's one young competitor (Homeland's Rohan Chand) so lonely and naive, he latches onto Guy anyway.
The film got strong reviews when it premiered at Toronto last year, and is now headed for a theatrical release. Watch the newest trailer after the jump.
Bateman appears to be having a lot of fun playing the a**hole, but the sweet, appealing Chand looks like he more than holds his own here. Indeed, several reviews out of Toronto singled him out for special praise. HitFix wrote that Chand "basically steals the second half of the movie out from under Bateman and is arguably its most valuable player," while Indiewire called him "the movie's true discovery."
Bad Words gets a limited release on March 14 before going wide March 28.
Jason Bateman (Identity Thief) makes his feature directorial debut with the subversive comedy Bad Words. Mr. Bateman stars as Guy Trilby, a 40-year-old who finds a loophole in the rules of The Golden Quill national spelling bee and decides to cause trouble by hijacking the competition. Contest officials, outraged parents, and overly ambitious 8th graders are no match for Guy, as he ruthlessly crushes their dreams of victory and fame. As a reporter (Kathryn Hahn of We're the Millers) attempts to discover his true motivation, Guy finds himself forging an unlikely alliance with a competitor: awkward 10-year-old Chaitanya (Rohan Chand of Homeland), who is completely unfazed by Guy's take-no-prisoners approach to life.