'Fantastic Four' Testing Actors Later This Month; Simon Kinberg Turns In Script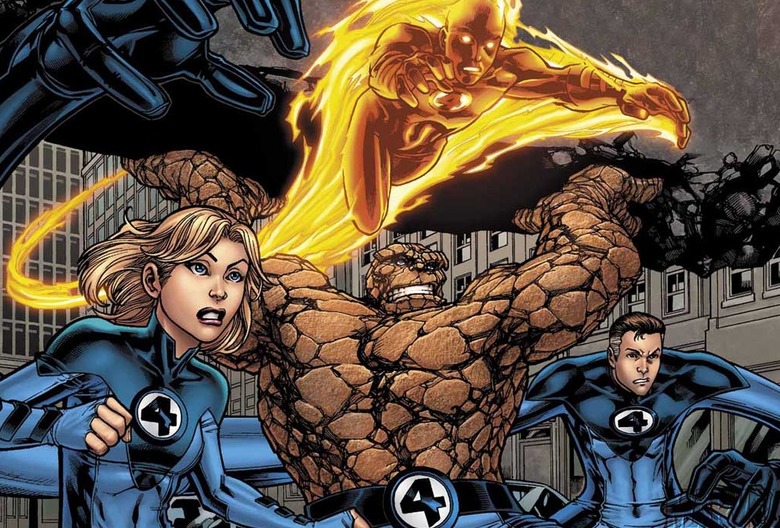 With about a year and a half left until its release, Josh Trank's Fantastic Four is making some significant progress. Fox is reportedly planning to test actors for the parts of Reed Richards / Mister Fantastic and Sue Storm / The Invisible Woman by the end of the month, as Simon Kinberg turns in his rewritten script.
Among those in contention for Richards are Miles Teller, who has been fanning the flames of rumor at Sundance, while Kate Mara and Saoirse Ronan are being eyed for Sue Storm. Hit the jump to see who else might make the cut.
However, the promised announcement could very well involve another name, as Game of Thrones stars Kit Harington and Richard Madden are also being tested for the part. While Harington has been in the mix for a while, I believe this is the first we're hearing about Madden as a possibility.
Mara and Ronan were also named as potential Sue Storms a few months back. At that point, Margot Robbie was up for the part as well, but her name isn't mentioned in the latest report — perhaps because she'll be busy with Z for Zachariah and Tarzan in the coming months. Allison Williams was also rumored at one point but seems to have fallen off the studio's radar. Her name has not come up in connection to the project in a while.
Michael B. Jordan remains attached to play Johnny Storm / The Human Torch, though Fox still hasn't officially announced his casting. He is expected to do chemistry tests with the other actors. As for poor Ben Grimm / The Thing, we've yet to hear about any potential actors to play him.Fantastic Four will open June 19, 2015.