Tom Hardy And Takashi Miike Leave 'The Outsider'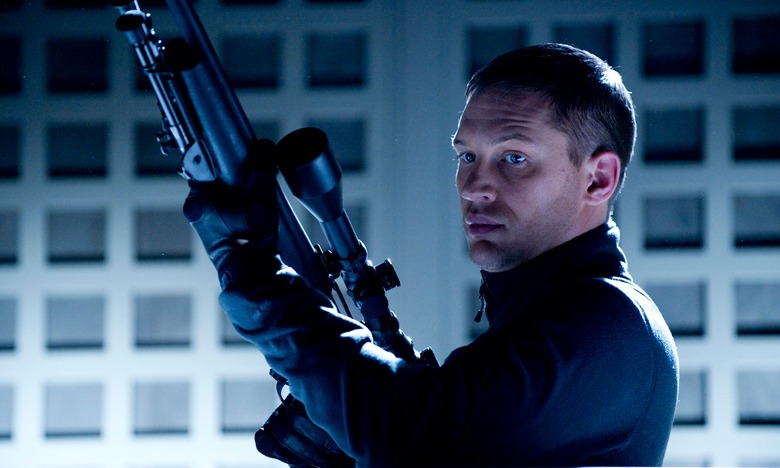 Takashi Miike and Tom Hardy's The Outsider seemed to be coming along at a decent clip. The yakuza flick was first announced last summer, then got a big boost in the fall when Worldview Entertainment signed on to finance and produce. Alas, now it's suffered a nasty blow.
Hardy has just departed the project, and Miike has followed suit. Producers are currently scrambling to find replacements for the director and star, but production will be delayed at the very least. More details after the jump.
The Black List script by Andrew Baldwin (of the upcoming Logan's Run remake) centers on a former American POW who climbs the ranks of the yakuza in post-World War II Japan. John Linson (Sons of Anarchy) came up with the story. Miike and Hardy aren't the first team to take a crack at the tale. In 2012, Daniel Espinosa was set to direct Michael Fassbender, but that version fell apart as well.
Hardy had a quiet 2013, with exactly zero theatrical releases. But his 2014 should be much busier. His one-man thriller Locke just hit the Sundance Film Festival (read Peter's review here), and he'll show up in Child 44 and The Drop (formerly Animal Rescue) later this year. On top of all that, he's already wrapped Mad Max: Fury Road, scheduled to open in 2015, and will shoot the Elton John biopic Rocketman this fall.
Miike's next project now appears to be the comic book adaptation As the Gods Will. A Battle Royale-esque thriller, it follows a teenager who finds himself and his classmates trapped in a deadly game. That picture is expected to shoot this fall.