'Hannibal' Season 2 Teaser And Promo Image: Hannibal Whips Up An Appetizer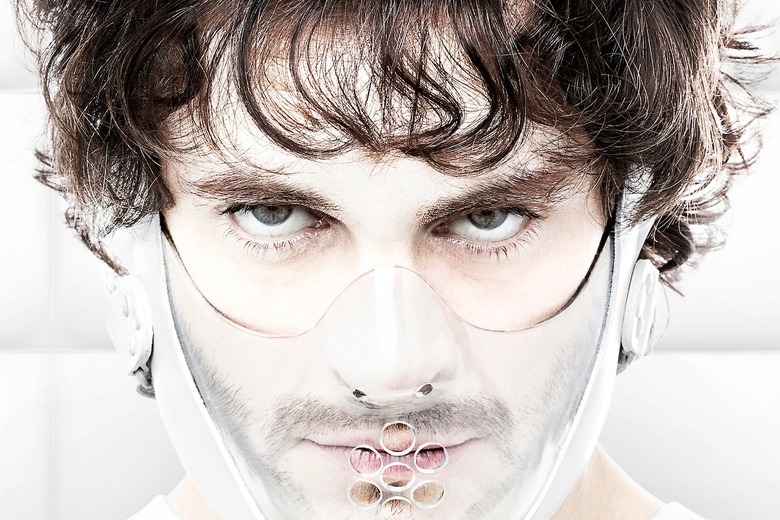 One of the best food shows of last year wasn't really a food show at all. In fact, all of the food on it was stuff you'd never, ever want to eat. But the way Hannibal Lecter (Mads Mikkelsen) expertly crafts his meals and then plates them just so... our stomachs couldn't help but rumble even as our disgusted brains were screaming "But that meal is made of people!"
Well, with February coming in fast, and the Season 2 premiere of NBC's Hannibal along with it, it's time to get used to feeling that cognitive dissonance again. This first teaser should help ease you in. In it, Hannibal prepares yet another elegant-looking recipe, with some very special ingredients. Check it out, along with some new promo art, after the jump.
And here's the new promo art, which has Will (Hugh Dancy), Alana (Caroline Dhavernas), and Jack (Laurence Fishburne) looking like contestants on some sick game show hosted by Hannibal. For a bunch of people being held in cages by a serial killer, they don't look all that scared.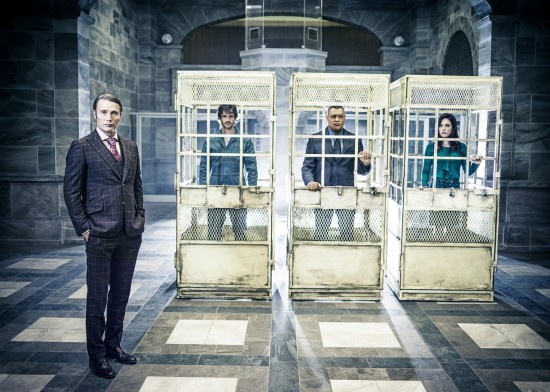 At NBC's TCA panel this week, showrunner Bryan Fuller
a few details about Season 2. (Some spoilers ahead.) The storyline starts with Will in a bad spot. He's still in prison, and everyone is still convinced he's guilty. But the one thing going for him is that he's no longer suffering from encephalitis. His newfound clarity will allow him to fight for his freedom.
That mission naturally puts him at odds with his former pal Hannibal, who's since taken over Will's job at the FBI. "Hannibal becomes the new Will Graham in many ways," said Fuller. "There's a lot of fun seeing him interact with the FBI."
The deliciously repulsive second season of Hannibal begins February 28.