Oliver Stone Drops MLK Biopic; Darren Aronofsky Won't Direct 'Red Sparrow'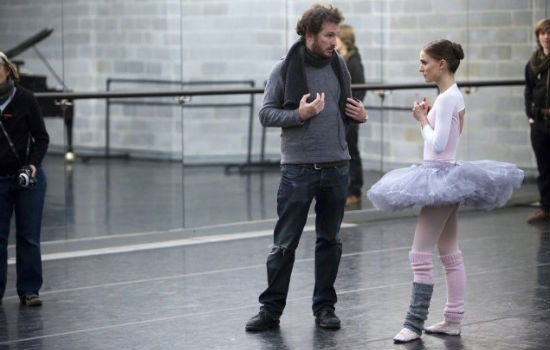 We talk all the time here about new projects for our favorite directors, but today we're going to talk about two films that have just been dropped by their respective helmers.
According to new reports, Darren Aronofsky has walked away from the thriller Red Sparrow, after circling the picture for months. Meanwhile, Oliver Stone is kicking off his MLK weekend by announcing that he is no longer making an MLK biopic. Hit the jump for updates on both projects.
Red Sparrow will be based on the novel by Jason Matthews, about a Russian spy seductress who meets a young (male) CIA agent. The dangerous relationship between the two proves to have global consequences, as the plot hops around the globe.
News of Stone's departure from Warner Bros. / DreamWorks' Martin Luther King, Jr. picture comes from Stone himself, who tweeted the following.
Sad news. My MLK project involvement has ended. I did an extensive rewrite of the script, but the producers won't go with it.
— Oliver Stone (@TheOliverStone) January 17, 2014
Stone had been in negotiations to direct the film since October. At the time, we noted that there were "reservations" about Stone's planned warts-and-all portrayal of the civil rights icon. Based on his tweets, it seems those "reservations" finally sunk his version of the film altogether.
The script dealt w/ issues of adultery, conflicts within the movement, and King's spiritual transformation into a higher, more radical being
— Oliver Stone (@TheOliverStone) January 17, 2014
I'm told the estate & the 'respectable' black community that guard King's reputation won't approve it. They suffocate the man & the truth.
— Oliver Stone (@TheOliverStone) January 17, 2014
I wish you could see the film I would've made. I fear if 'they' ever make it, it'll be just another commemoration of the March on Washington
— Oliver Stone (@TheOliverStone) January 17, 2014
Martin, I grieve for you. You are still a great inspiration for your fellow Americans—but, thank God, not a saint.
— Oliver Stone (@TheOliverStone) January 17, 2014
It's unclear whether Foxx is still on board. As of last fall, the DreamWorks / Warner Bros. project was one of several MLK movies in development but the only one with the backing of King's estate. Stone's project would have followed King from his rise as a civil rights icon all the way through to his assassination.