'Penny Dreadful' Trailer: The 'Skyfall' Team Tries To Scare You Senseless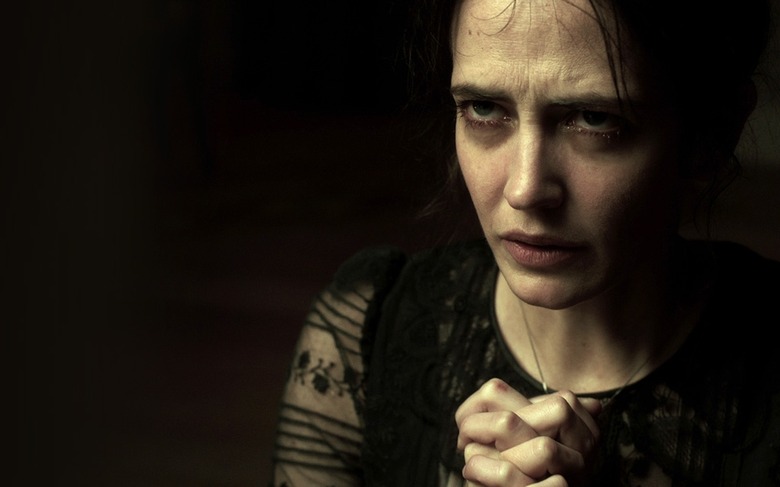 Sam Mendes and John Logan worked together to bring us Skyfall in 2012, and they're teaming for the next Bond movie as well. But before that gets going, they're reuniting for a very different kind of project.
Showtime's Penny Dreadful is a sort of horror mash-up, weaving famed monsters like Dracula, Frankenstein's monster, and Dorian Gray together into one spooky Victorian-era yarn. Josh Hartett plays the dashing but complicated hero, and Eva Green (another Bond alum, come to think of it) is the mysterious heroine. Juan Antonio Bayona (The Orphanage) directed the first two episodes. Hit the jump to check out the new trailer.
Speaking at the TCA press tour, creator/showrunner Logan explained some of the inspirations behind the series. "I started thinking about themes and why almost 200 years after Frankenstein was written, we're still reading Frankenstein," he said. "I think it's because the monsters break my heart. Growing up as a gay man before it was socially acceptable, I knew what it was to feel different, alienated and not like everyone else."
He also looked to the classic Universal monster movies from the '40s, which often combined characters from different mythologies. And he chose to set the film in 1891 London "because the Victorian era reminds me of right now," he explained. "They were on the cusp of the modern world ... grappling with the very elemental question of what it means to be human. We're on the cusp of same thing now: there's frightening dissonance and excitement for uncharted waters."
Penny Dreadful will premiere Sunday, May 11 at 10:00 PM. The show also stars Rory Kinnear, Harry Treadaway, Reeve Carney, Billie Piper, and... Timothy Dalton? Okay, maybe this isn't so far removed from Bond after all.