WTF: Drake Doremus Film 'Equals' Is A Romantic '1984' Starring Kristen Stewart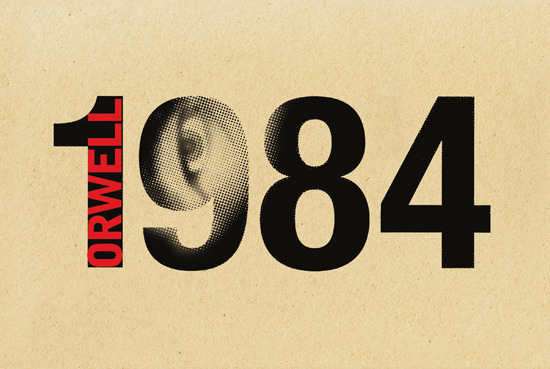 If you're like me, when you think of romance, you think of the dystopian future depicted in George Orwell's landmark novel 1984. The novel is just as frightening now as it was decades ago. It is even more appropriate as a piece of social and political observation now than it has ever been. But, y'know, romance!
When the new film from Drake Doremus (Like Crazy) was announced last year, all we knew was that it would be called Equals, that Kristen Stewart and Nicholas Hoult would play a couple, and that the writer/director said "Like Crazy was about the past and had a very nostalgic feel to it, and kind of about my past. [Breathe In, which arrives this year] is about confronting the idea of love in the present, and then what love means in the future is what I'm interested in exploring next."
What we didn't know then but do know now, thanks to Stewart, is that Equals is based in some part on 1984. 
First up, the quotes. They come from the Associated Press, which paraphrases the actress with "Stewart describes "Equals" as a slightly updated version of the 1956 film "1984," based on George Orwell's classic 1949 novel about rebellion in a repressed futuristic society." She also said,
I can't believe I agreed to do it... I'm terrified of it. ... Though it's a movie with a really basic concept, it's overtly ambitious. In 'Equals,' things go wrong because you can't deny the humanity in everyone. It's the most devastating story.
So, a couple of things here.
First, there is a love story in 1984. It's a huge part of the novel, in fact, and following the way in which two people are prevented from connecting is what makes all of Orwell's prescient futurist ideas hit home. But "love story" is different from "epic romance." Somewhere in between might be "a love story of epic, epic, epic proportion," which is how Stewart described it to AP.
Then there's the fact that the source says this is an updated version of the '56 film adaptation of 1984, which was (ironically) pulled out of circulations for years by Orwell's estate. Because of that fact I've never seen the '56 version; I imagine the love story is pushed forward perhaps even more than in the British version from '84.
Feels like there's still a lot missing here. Stewart will be doing a lot of press in Sundance over the next week for Camp X-Ray, so more info will probably come to light, and hopefully help distance Equals from 1984.