Wonder Woman Origin Series 'Amazon' Canceled At CW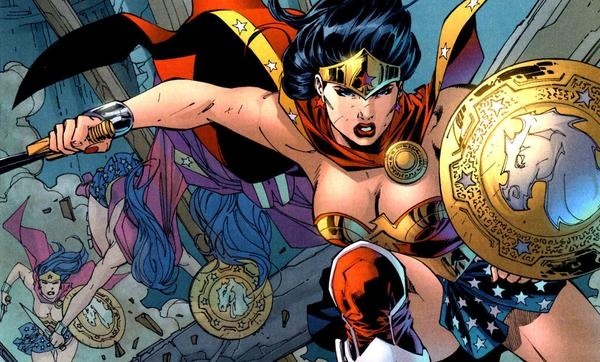 As things pick up for Wonder Woman in one realm, they're shutting down elsewhere. While Zack Snyder's Man of Steel sequel will introduce the first big screen incarnation of Wonder Woman, played by Gal Gadot, the character won't get new life on the small screen after all.
The CW announced in 2012 the development of Amazon, a Smallville-inspired prequel for Wonder Woman. But while Allan Heinberg (Grey's Anatomy) initially developed the story of Diana of Themyscira, and Aron Eli Coleite (Heroes) stepped in last spring to do more work, the pilot isn't going anywhere.
CW president Mark Pedowitz told THR "we did not go forward with it," but noted that another take could be possible in the future. "It all depends on the script. We were very careful with Arrow, and we're being very careful with Flash... These are iconic characters, so we're going to be very careful with Wonder Woman. You only get one shot before you get bit." (That, of course, being said with the full knowledge that another recent attempt to bring Wonder Woman to TV fell flat on its face.