Sony Buys 'The Director' For Producer Scott Rudin; Paul Greengrass Courted To Helm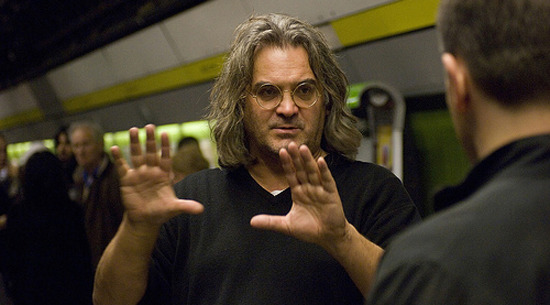 Vampire romances and fairy tale retellings may come and go, but spy stories never really seem to go out of style. The latest to get picked up is The Director, based on a forthcoming novel by Body of Lies author David Ignatius. Scott Rudin is attached to produce, and he already has a director in mind: Paul Greengrass. Hit the jump for plot details and more.
Ignatius' only previous IMDb credit is Body of Lies, which, despite an A-list roster of talents including stars Leonardo DiCaprio and Russell Crowe, director Ridley Scott, and writer William Monahan, wasn't quite the critically acclaimed commercial hit that Warner Bros. had hoped for. He is, however, an acclaimed columnist who has written extensively about geopolitics and intelligence gathering in the non-fiction realm, in addition to his work as a novelist.
Nevertheless, Sony hopes it'll fare better with The Director, which will be published by W.W. Norton & Company in June. According to TheWrap, the studio already sees the potential for awards season buzz in the movie, thanks to the strong material and Rudin's track record.
To that end, Greengrass, who's coming off of the acclaimed Captain Phillips, would be a great get. However, he's not officially involved at this point — he's just Rudin and Sony's top pick. And though he hasn't settled on his next film, he's flirted with a few other projects already including a thriller scripted by Argo's Chris Terrio.