'Despicable Me 3' And New Animated 'Grinch' Set For 2017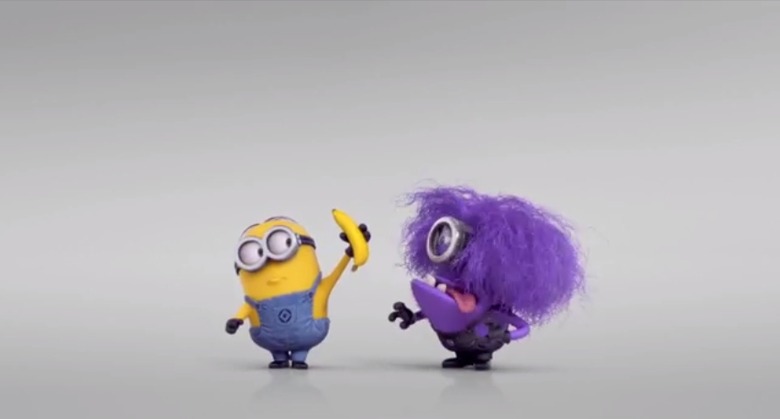 While we're all thinking about 2014 and 2015, Universal is planning way ahead. The studio has just set two release dates for films from Illumination Entertainment. One is Despicable Me 3, which will (obviously) follow the first two hit animated films. That's got a release date of June 30, 2017. Universal says: "The team who brought you DESPICABLE ME and the biggest animated hit of 2013, DESPICABLE ME 2, returns to continue the adventures of Gru, Lucy, their adorable daughters—Margo, Edith and Agnes—and the Minions."
And then there's the new animated version of How the Grinch Stole Christmas, which will open before Thanksgiving even hits, on November 17, 2017. The studio offers the following: "A newly imagined version of the enduring holiday classic will be directed by Pete Candeland and adapted from Dr. Seuss' book by Michael LeSieur. The film will be produced by Chris Meledandri and Janet Healy and executive produced by Audrey Geisel."
The best bit, however, is a third film, an untitled project set for 2016. It's from Garth Jennings, who made Son of Rambow. No specific release date yet, but here's the official line: "This original animated comedy event about courage, competition and carrying a tune will be written and directed by Garth Jennings (Son of Rambow, The Hitchhiker's Guide to the Galaxy).  The film will be produced by Chris Meledandri and Janet Healy."