'Veronica Mars' Gets Digital Spinoff From The CW [Updated]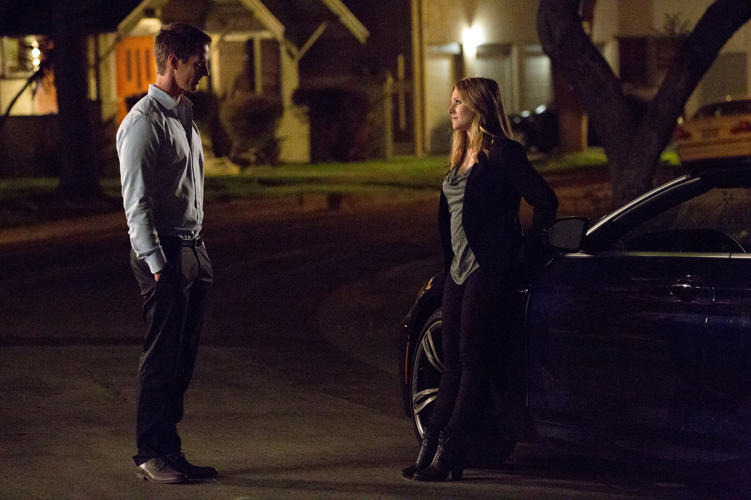 Six years after it swung the axe, The CW has decided it wants more Veronica Mars after all. The network announced today that it is developing a spinoff of the cult detective series, for its digital arm CW Seed. Original series creator Rob Thomas is attached, though no stars have been announced yet. More details after the jump.
"The Veronica Mars movie got it going," The CW President Mark Pedowitz said at the Television Critics Association presentation. "Rob Thomas is very excited about doing this at CW Seed." However, the project is still in the early stages. Pedowitz added that though Thomas has some ideas, "he hasn't committed to any concept or characters yet."
Update: Thomas has posted the premise of the spinoff on Twitter.
The CW web series: a comedy featuring @HiRyanHansen attempting to put together a Dick Casablancas spin-off of #VeronicaMars. No date yet.

— Rob Thomas (@RobThomas) January 16, 2014
Veronica Mars debuted on 2004 and spent two seasons on UPN. When the network shut down in 2006, it moved to The CW for its third season. It didn't last long, however. While its ratings slowly increased over the years, they never got very high, and the show was cancelled in 2007.
Thomas attempted to jump-start a fourth season by shooting a pilot set four years in the future, with Veronica entering the FBI, but the project failed to gain traction. Additionally, rumors of a movie sequel swirled for years before Thomas and star Kristen Bell turned to Kickstarter last year to finally turn the dream into a reality.
Thanks to that groundswell of support, Veronica Mars as a property is hotter than ever. In addition to the movie and the spinoffs, there's also a book series in the works from Vintage Books and Alloy Entertainment. The novels, which are being developed and co-written by Thomas, will pick up after the events of the film.
But all of these projects are a ways off yet. In the meantime, old-school fans and curious newcomers can stream the entire series on Amazon Prime.