Harrison Ford Joins Romantic Drama 'The Age Of Adaline'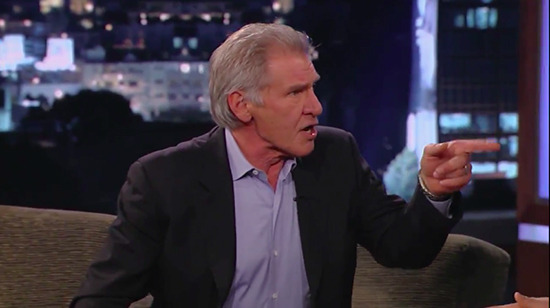 Briefly: Harrison Ford hasn't done a straight drama in a couple years, but now he's going to take a major role in The Age of Adaline. The film is actually perhaps more in the "magical realism" category — think of it like a female-led version of Forrest Gump, or Benjamin Button, as the story features a light fantasy element, and harbors epic ambitions.
Here's the plot of The Age of Adaline: "[The film] follows the miraculous life of 29-year old Adaline, who stops aging after recovering from a near-fatal accident.  Over the course of the 20th century she embarks on an epic, but isolated worldwide journey, keeping her secret, until she meets a man who forever alters her life."
The co-stars of the "romantic drama" are Blake Lively and Ellen Burstyn. Presumably Ford is the man who "forever alters" the life of Blake Lively, and if he does it through romantic attention that could be... interesting. I just hope he gets to yell "no, you're Adaline!"
J. Mills Goodloe and Salvador Paskowitz wrote; Allison Burnett polished the script; Lee Toland Krieger (Celeste & Jesse Forever) directs.