'All Hail The King' Clip: Prying Into The Mandarin's Character And Reputation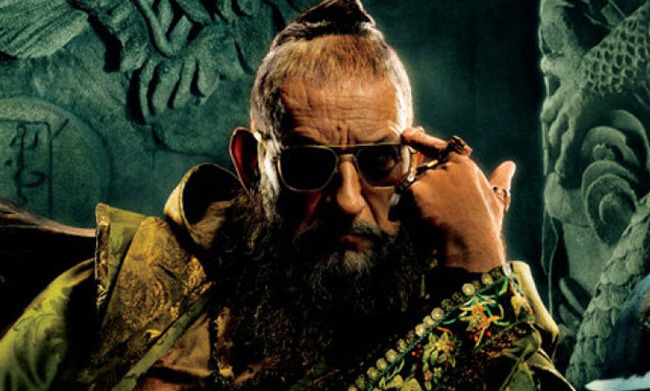 This first clip for the next Marvel one-shot, All Hail the King, positions the tone of the short as a midpoint between the comedic underpinnings of Iron Man 3 and the political thriller aspirations of Captain America: The Winter Soldier. (Makes sense, as Iron Man 3 co-writer Drew Pearce wrote and directed the short.)
In this footage a writer, played by Scoot McNairy, gives us an overview of the situation that is about to transpire: he's interviewing the Mandarin from prison, and trying to make some sense out of who the man is. The title card and general feel have the characteristics of a late '60s to mid '70s thriller, but there's that wink of comedy underneath.
It's a great clip; see more below.
EW has the clip, which is not yet embeddable.All Hail the King can be seen on February 25.