Exclusive Sundance Poster Debut: Oscar-Nominated Animated Film 'Ernest & Celestine'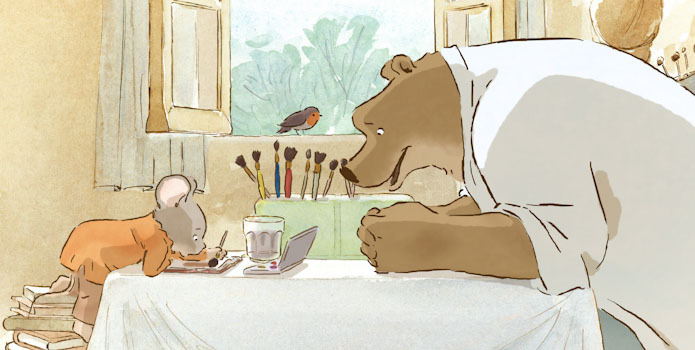 A newly minted Oscar-nominee for Best Animated Feature is premiering its English Language version at this week's Sundance Film Festival and we've got your exclusive first look at the poster. The film is called Ernest & Celestine; it tells the story of a rivalry between mice and bears. Directed by Benjamin Renner, Stéphane Aubier and Vincent Patar, the film was a festival darling and was recently named Best Animated Film by the Los Angeles Film Critics Association. The English voice cast is second to none – Forest Whitaker, Mackenzie Foy, Lauren Bacall, Paul Giamatti, William H. Macy, Megan Mullally, Nick Offerman, Jeffrey Wright — and it'll have three screenings in Park City, UT this week before a theatrical release March 14.
Check out our exclusive debut of the Sundance poster below.
Here's the official poster for Ernest & Celestine. Click here for Sundance screening info, which take place on the 18th, 19th and 25th.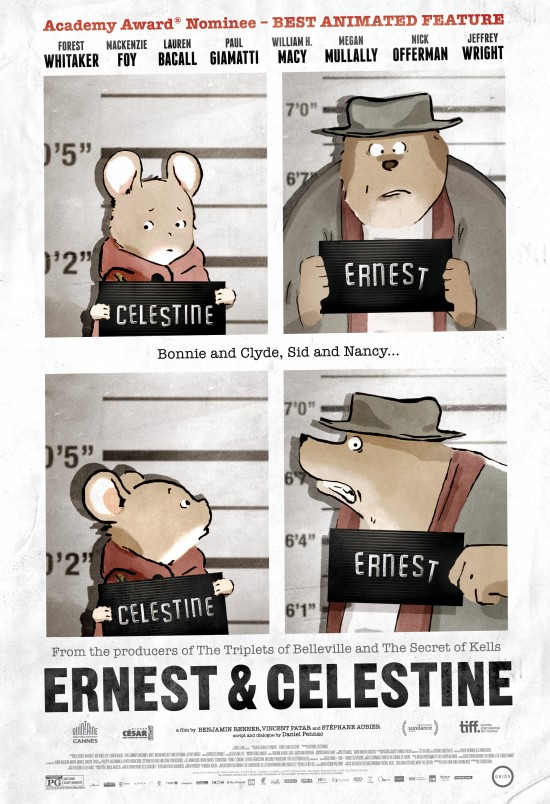 Ernest & Celestine opens in the U.S. on March 14. Here's the UK trailer: