Michael Pena May Join 'Ant-Man'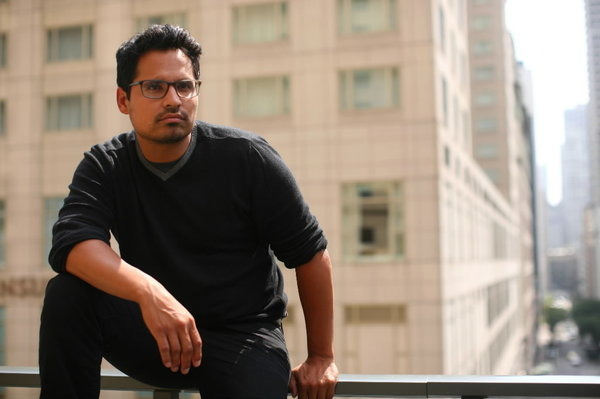 Now that a couple of the leads are announced and the shoot date is approaching, the rest of the cast for Edgar Wright's Ant-Man will likely be revealed in short order. Will Michael Pena be among the chosen? The Wrap says he's been offered a role and wants to take it, noting also that Marvel denies talks are going on. THR also reports that the actor is in talks.
There's no info on what role Pena might have; at this point all we really know is that Paul Rudd will play Scott Lang and Michael Douglas will appear as Hank Pym. THR does say that "Marvel had been on the lookout for what insiders describe as a "tough Latino" who has to be ready for a lot of physical play."
There's a good chance we'll see someone cast as Pym's partner Janet Van Dyne, but beyond that we have little indication of what other Marvel characters will appear. Indeed, Variety reports that Rashida Jones and Bryce Dallas Howard have been mentioned as possible choices for the female lead, but that there's no offer out yet. Howard is doing Jurassic World starting in June, so her participation in Ant-Man seems unlikely, but not completely impossible.
Before anything else, Pena has to shoot the series Gracepoint, (based on British series Broadchurch), which begins at the end of this month in Vancouver. But with Ant-Man not planning to roll until April or May, there's time for Pena to do both projects. Ant-Man is scheduled for release on July 31, 2015.