Nick Nolte Boards Darren Aronofsky's 'Noah'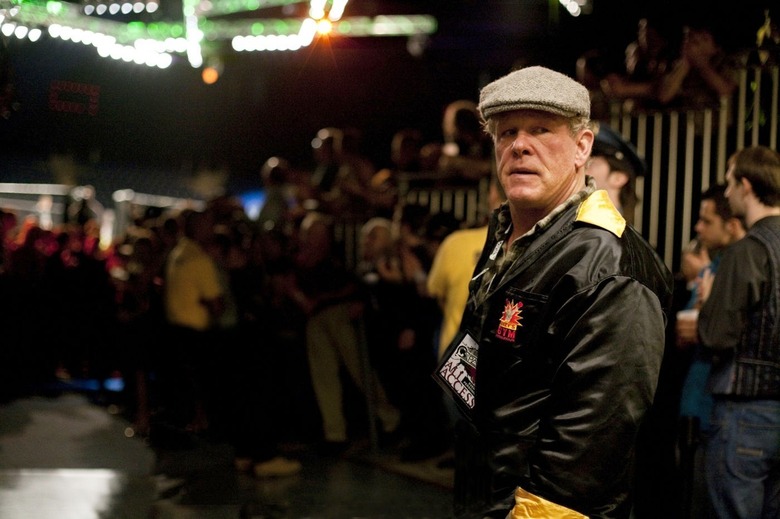 It's not surprising that Darren Aronofsky has managed to put together an excellent cast for his Biblical epic Noah. What is surprising is that he's still adding to it, just two and a half months before the film's premiere.
The director revealed this morning that he had added Nick Nolte in the role of Samyaza, which was previously associated with recurring Aronofsky player Mark Margolis (a.k.a. Hector Salamanca from Breaking Bad). Hit the jump to see what Aronofsky had to say about the casting.
just added the legend nick nolte as the watcher samyaza in #noah . long live the nephilim! it was an honor. pic.twitter.com/tsVxuNlM1J

— darren aronofsky (@DarrenAronofsky) January 14, 2014
Principal photography on Noah wrapped some time ago, but the character Nolte is playing seems to be a digital creation to be added in post. Samyaza is one of the Nephilim, supernatural creatures previously described as "eleven-foot-tall fallen angels with six arms and no wings."
Oddly, this is the same role that Margolis, who has been in all of Aronofsky's features to date, has been linked to since 2012. The filmmaker even tweeted a photo of Margolis on set a couple of years back.
margolis is back!!!: pic.twitter.com/TeMY0kTb

— darren aronofsky (@DarrenAronofsky) August 2, 2012
That doesn't necessarily mean Nolte has completely replaced Margolis, however. Since Samyaza is a CG character, it's possible that the two actors are sharing the part — perhaps Margolis did the mo-cap work and Nolte is only contributing his voice.
Either way, Nolte is a worthy addition to Aronofsky's cast. Since concluding his stint on HBO's Luck in 2012, Nolte has appeared in the Robert Redford's The Company You Keep, Ruben Fleischer's Gangster Squad, and the Jason Statham thriller Parker. His future projects include the Larry Charles-directed A Walk in the Woods, in which he'll star opposite Redford.
Noah opens March 28 and features Russell Crowe as the title character. Jennifer Connelly, Douglas Booth, Logan Lerman, Emma Watson, Anthony Hopkins, and Ray Winstone also star.