David Goyer's 'Constantine' Gets Pilot Order From NBC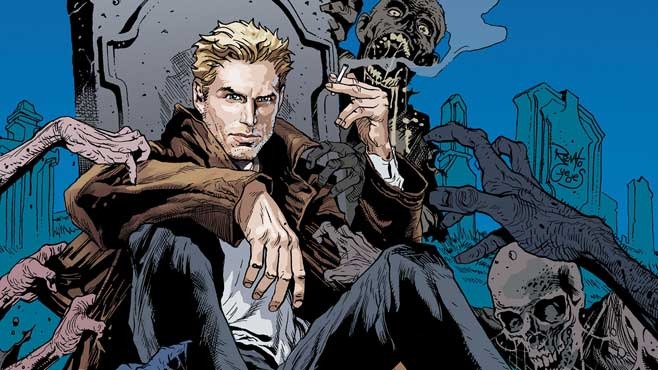 A lot is happening with DC and TV today. Fox ordered Gotham, and NBC has announced a pilot order for Constantine. We don't know who'll play DC's blond British magician John Constantine, who often cares more about himself than anyone else, and battles dark magic in the DC Universe as friends and foes alike fall around him. We do know that David Goyer pitched the series and will be exec producer, and Daniel Cerone (The Mentalist, Dexter) is scripting with Goyer.
There's no announced director, and we don't know when in DC continuity the series is set, precisely what stories it will tell, or if there's any possible connection to Guillermo del Toro's mooted Justice League Dark film, which is also said to feature John Constantine. Definitely expect some difference between the show and the film Constantine, in which Keanu Reeves played the title role.
NBC also ordered a pilot for Mysteries of Laura from Greg Berlanti, who is working on DC's The Flash for The CW. The show is based on Spanish series Los Misterios De Laura, and is about a female homicide detective who deals with serious criminals, an ex-husband, and evil twin sons. Jeff Rake wrote; he'll exec produce along with Berlanti and Aaron Kaplan. [Variety]