Adam Driver Joins Martin Scorsese's 'Silence'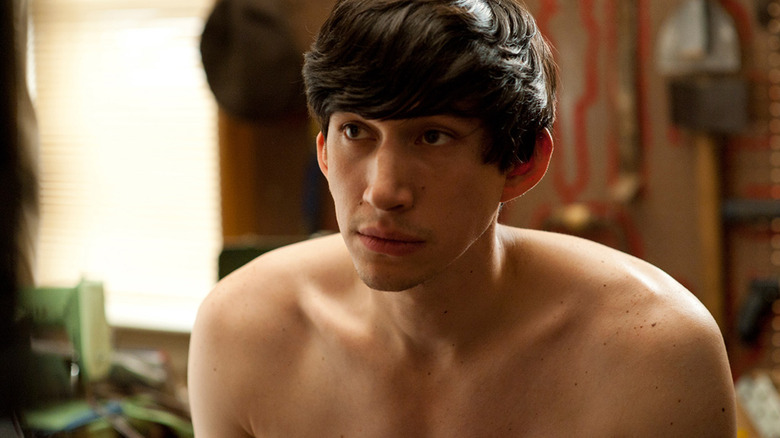 One of the biggest breakouts of HBO's Girls isn't a girl at all. Adam Driver's name has cropped up in connection to everything from Batman vs. Superman to Star Wars Episode VII, and those are just his rumored roles. He's actually appeared in projects directed by the likes of Noah Baumbach, Steven Spielberg, and the Coen Brothers. Not bad for a guy we hadn't heard of two years ago.
Now it seems Martin Scorsese is the latest to take notice of this white-hot star. According to a new report, Driver is set to join Andrew Garfield and Ken Watanabe in Scorsese's Silence, a drama set in 17th century Japan. Hit the jump for more details on the project.
The film is expected to feature a mostly Japanese cast, including The Sun's Issei Ogata, and much of the film will be in Japanese. Silence has been in the works for some time. Daniel Day-Lewis, Benicio Del Toro, and Gael Garcia Bernal were linked to the leads at one point, but they fell away as Silence languished in development. The new incarnation should get going soon, however. According to Friedman, shooting will begin this summer.
Driver broke through in 2012 as Hannah's weirdo artist boyfriend on Girls, which kicked off its third season last night. Outside of the HBO series, he's had supporting roles in J. Edgar, Francis Ha, Lincoln, and Inside Llewyn Davis. He looks poised to become even bigger this year, especially if either the DC rumor or the Star Wars one pans out.
But even if they don't, he's got a busy year ahead. Driver's other upcoming films include the romcom The F Word with Daniel Radcliffe and Zoe Kazan, John Curran's Tracks opposite Mia Wasikowska, Shawn Levy's comedy This Is Where I Leave You, Baumbach's next feature While We're Young, and Jeff Nichols' sci-fi drama Midnight Special.