'Gotham' TV Show Is Batman Origin Story Told In "Operatic Soap" Style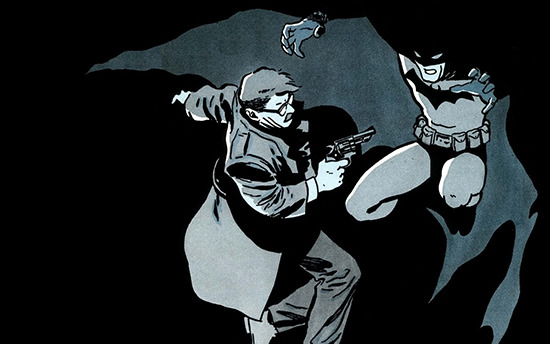 When we first heard about the Batman spin-off TV show Gotham, the concept seemed to exclude Batman. The show was described as following the younger days of Jim Gordon, as he learns the ropes in Gotham City and begins to encounter characters and villains that will become significant in later Batman stories. We know that Bruno Heller (The Mentalist) conceived the show and that Danny Cannon will direct, but that's about all we've had.
Rumors, however, have claimed that a young Bruce Wayne will be in the show, and that the pilot might even see Jim Gordon working on the case of Wayne's murdered parents.
Now Fox's Kevin Reilly has given up some more info at the TCAs. Specifically, Bruce Wayne will be in the show, starting as a youth, and we'll see him become Batman. That's right — this is another origin story. 
Hitfix reports comments from Reilly:
We see Detective Gordon, before he's a commissioner, all the characters you know, Bruce Wayne, the Penguin, all of them. It's Gotham teetering on the edge, and we see what makes these characters become who they are, [like] Catwoman. It's an operatic soap that has a slightly larger-than-life quality to it.
The exec elaborated a bit on choosing the new Bruce:
...we're playing with [age] in casting... [Bruce will be a] young boy; my guess would be somewhere around 12.
And while Bats won't be around at the beginning, Reilly said we'll see Batman at "the end of the series."
So this is DC once again hashing over the story everyone knows, and which has already been told many times in various media. While the idea of a Gotham TV show without Batman seemed like it would always have a large cape-shaped hole, there's also a great potential implicit in that design. Without having to worry about Batman and his continuity, the show could chronicle the decline of a city in a detailed way, to show audiences what is on the margins of so many Batman stories. Now it sounds like it'll do something like that, but always with the big characters in mind.