Lee Daniels, Wes Craven, Michael Cera, And More Directing '10 Commandments'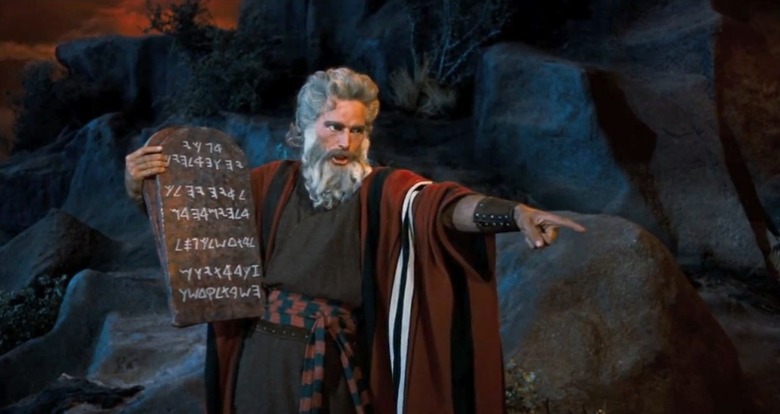 Bible-based projects are hotter than ever. This year alone, we'll see Ridley Scott's Exodus, Darren Aronofsky's Noah, and the Jesus tale Son of God. But while most are taking the familiar form of an historical epic, WGN America is going a different way with their religiously inspired new miniseries.
Produced by The Weinstein Co., 10 Commandments will consist of ten episodes, each of which will focus on a different commandment. Different is the key word here. Each installment will be helmed by a different director, with Gus Van Sant, Lee Daniels, Jim Sheridan, Wes Craven, and Michael Cera among those attached right now. (Yes, that Michael Cera.) Hit the jump for more details on the project.
Details on which director will tackle which rule, or what the individual plotlines might look like, have not been revealed, However, Craven mentioned that he was looking forward to providing his "own personal spin in a contemporary manner," which suggests the filmmakers will not be limited to historical settings.
10 Commandments is one of WGN America's first forays into scripted original programming, along with the witchy drama Salem. "The unique structure of the '10 Commandments' project and the stature of directors involved reflects the creative and bold approach to quality programming that we aspire to as we move toward making WGN America a destination network," said WGN America president Matt Cherniss.
Other Biblical TV series in the works include David Mamet's 7 Deadly Sins miniseries for Fox, and NBC's A.D.: Beyond the Bible, a sequel to History Channel's hit series The Bible. 10 Commandments also fits into the long history of pop culture works inspired by the godly rule book, alongside David Wain's comedy film The Ten and Krzysztof Kie?lowski's TV drama series The Decalogue.