Bill Paxton Joins Marvel's 'Agents Of S.H.I.E.L.D.'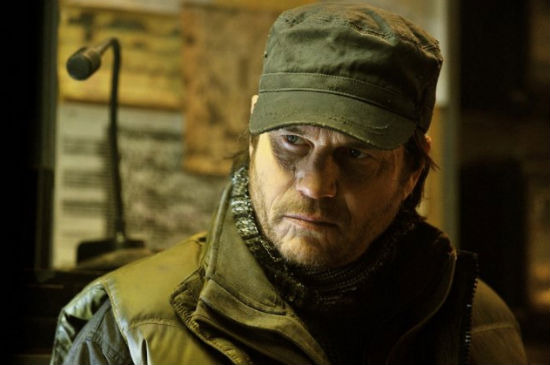 The fate of the second season of Marvel's Agents of SHIELD is still up in the air — will there be one? — but while the first season is still on, showrunners Maurissa Tancharoen and Jed Whedon are pulling out all the stops. They've already tackled the Agent Coulson mystery, ramifications of Thor: The Dark World, they'll be dealing with Captain America: The Winter Soldier, and Stan Lee will be appearing soon. Now a surprising actor is joining the cast. Bill Paxton, best known for his work in Aliens, Twister and Big Love, has been cast as Agent John Garrett for a multi-episode arc.
TV Guide broke the news of Paxton's casting. He previously played a "spy" in James Cameron's True Lies where his character admitted to having a little penis and peeing himself. God, I love that character.
Back to S.H.I.E.L.D., Whedon said the reason they added Garrett was "We wanted to bring in a rough-and-tumble former cohort of Agent Coulson with a little bit of attitude and cigar-smoking swagger."  They wouldn't comment on the exact role more than that, but did describe him as follows:
When Garrett got his promotion to Level 7, he refused to sit behind a desk and doesn't like the formalities of S.H.I.E.L.D. He's going to help Coulson solve some mysteries and is not afraid to rig an explosive or two.
So will Paxton follow the comic book arc of becoming a cyborg? Anything is possible. We'll find out in late February/early March when the Paxton episodes begin to air.