Quentin Tarantino's New Script Might Be Called 'The Hateful Eight'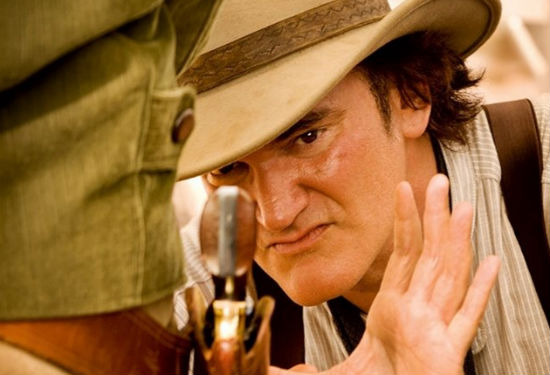 The title of Quentin Tarantino's next film might have just been revealed. Late last year, the Oscar-winning writer revealed his follow-up to Django Unchained would be an unrelated western and Deadline is reporting the working title to that film is The Hateful Eight. They also report Tarantino has begun to circulate an early draft of the script to some actors he's interested in appearing in the film. The first is no surprise. It's his Oscar-winning muse Christoph Waltz. The second is current Oscar-contender Bruce Dern. Filming might take place this summer.
Deadline broke the news and the mention The Hateful Eight might just be a working title as Tarantino has yet to finalize anything. Tarantino has long spoke of doing a film in the mold of The Dirty Dozen or Magnificent Seven and while Inglourious Basterds took that idea to World War II, maybe The Hateful Eight will finally see Tarantino take his band of misfits idea to the Old West.
We'll let you know when we hear more about Tarantino's next film but, for now, what do you think about Waltz and Dern working with the director?
 Additional source: THR