There's A 'Groundhog Day' Musical In The Works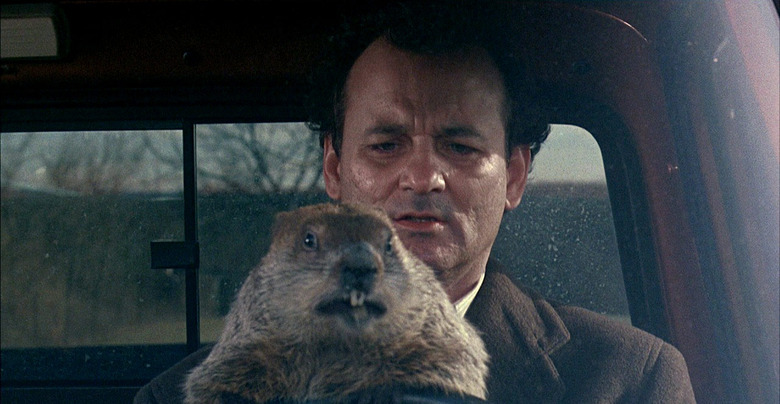 Phil Connors is about to find himself reliving February 2 all over again (and again), this time on the stage. Songwriter Tim Minchin and director Matthew Warchus are reportedly working on a stage musical version of the 1993 Harold Ramis classic Groundhog Day, with a workshop set for this spring.
And if that report is giving you a bit of déjà vu, that may be because we last reported on the show in 2009, though it seems a lot has changed since then. Get the latest details on the play after the jump.
The movie followed a disgruntled weatherman (Bill Murray) doomed to live the same day, Groundhog Day, over and over. It was warmly received upon its release, and over the decades has only grown more beloved. Today, it's considered a comedy classic. But Warchus says his goal isn't to replicate the film exactly. "It has to be something in its own right, not just a carbon copy," he told the publication.
The musical has been in the works for some time. As of 2009, Rubin was already involved and James Lapine was being talked about as a potential collaborator. Stephen Sondheim had also expressed interest at one point but had moved on by then. This new report is the first we've heard about it since.
However, we likely won't have to wait that long to hear about it again. The first workshop is set for this spring, after which Warchus says he'll decide whether to debut the show in New York or London.