Richard Gere And David Strathairn Join Fox Searchlight's First Sequel, 'The Best Exotic Marigold Hotel 2'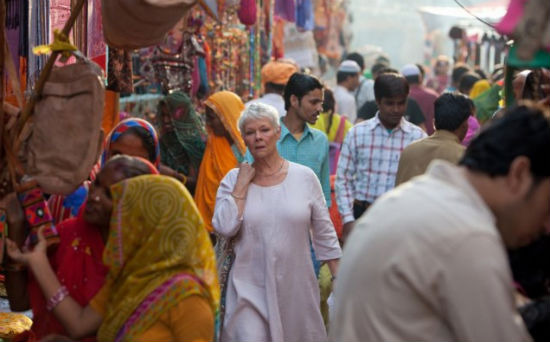 Fox Searchlight has made some of the most well-liked films in recent memory. The company has won Oscars and grossed hundreds of millions of dollars, but the one thing it has never done is make a sequel. That is, until now. John Madden is returning to make The Best Exotic Marigold Hotel 2, the sequel to the 2012 hit. All of the surviving cast members will be back (such as Judi Dench, Maggie Smith, Bill Nighy and Dev Patel) and there will be new additions including Richard Gere and David Strathairn.
You can read the full press release over on Coming Soon, but here's the plot description.
The Best Exotic Marigold Hotel 2 is the expansionist dream of Sonny (Dev Patel), and it's making more claims on his time than he has available, considering his imminent marriage to the love of his life, Sunaina (Tena Desae). Sonny has his eye on a promising property now that his first venture, The Best Exotic Marigold Hotel for the Elderly and Beautiful, has only a single remaining vacancy – posing a rooming predicament for fresh arrivals Guy (Richard Gere) and Lavinia (Tamsin Greig). Evelyn and Douglas (Judi Dench and Bill Nighy) have now joined the Jaipur workforce, and are wondering where their regular dates for Chilla pancakes will lead, while Norman and Carol (Ronald Pickup and Diana Hardcastle) are negotiating the tricky waters of an exclusive relationship, as Madge (Celia Imrie) juggles two eligible and very wealthy suitors. Perhaps the only one who may know the answers is newly installed co-manager of the hotel, Muriel (Maggie Smith), the keeper of everyone's secrets. As the demands of a traditional Indian wedding threaten to engulf them all, an unexpected way forward presents itself.
With filming set to start soon, a late 2014 or early 2015 release sounds plausible.