Scott Z. Burns Attached To Direct 'The Professor And The Bikini Model'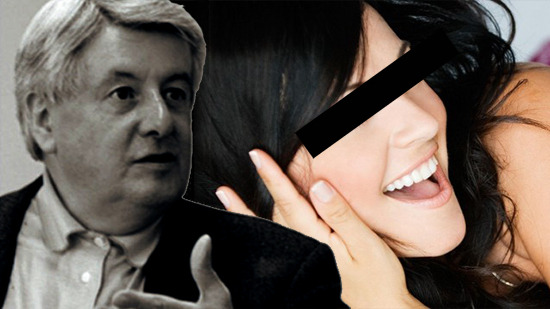 Screenwriter Scott Z. Burns is responsible for scripts such as Dawn Of The Planet Of The Apes and The Bourne Ultimatum, but it may be his "trilogy" of films with Steven Soderbergh that really stand out: The Informant!, Side Effects, and Contagion developed a vision of modern communication that is pessimistic, to say the least. 
Now Burns is attached to direct a film based on Maxine Swann's New York Times Magazine article 'The Professor, The Bikini Model, And the Suitcase Full of Trouble,' which ran last year. The story follows a wild, almost insane scam, and fits right in with some of the sensibility we've seen Burns express in those films with Soderbergh.
Here's a condensed version of the opening:
Paul Frampton, a divorced theoretical particle physicist, meets Denise Milani, a Czech bikini model, on the online dating site Mate1.com. Milani's pictures on the site show a dark-haired, dark-eyed beauty with a supposedly natural DDD breast size. Frampton tried to get Milani to talk on the phone, but she always demurred. When she finally agreed to meet him in person, she asked him to come to La Paz, Bolivia, where she was doing a photo shoot. The first thing that went wrong was that the e-ticket Milani sent Frampton for the Toronto-Santiago leg of his journey turned out to be invalid, leaving him stranded in the Toronto airport for a full day. Frampton finally arrived in La Paz four days after he set out. He hoped to meet Milani the next morning, but by then she had been called away to another photo shoot in Brussels. A ticket to Buenos Aires eventually came, with the promise that another ticket to Brussels was on the way. All Milani asked was that Frampton do her a favor: bring her a bag that she had left in La Paz.
All of their communication took place via texts, email, and instant messenger. "Denise" would never talk on the phone, and the journey described above was to be their first meeting. You may realize that Denise Milani is the name of a real model, who matches the description above, and you would probably be more skeptical than Frampton was with respect to the identity of the person chatting on the other end of his computer. But he went for it.
And guess what was in the bag?
The contents of the bag, complicated by texts and notes from Frampton that he called expressions of his own strange sense of humor, put the guy in jail for several years. The story is almost unbelievable, and makes for a great feature article. It could turn into one hell of a film. [THR]