First Look: M. Night Shyamalan Directs Matt Dillon In 'Wayward Pines' Miniseries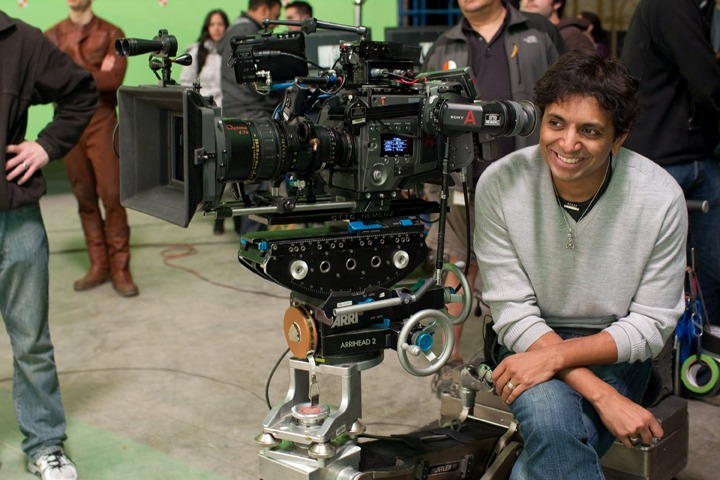 There's no two ways about it: M. Night Shyamalan has whiffed in his last several attempts to make movies. Lady in the Water and The Happening were widely panned, The Last Airbender somehow fared even worse, and After Earth managed to disappoint even with the low, low expectations surrounding it. (To be fair, the blame does not rest entirely on Shyamalan's shoulders with that one.)
But hey, there's always the chance he'll fare better on TV. Later this year, Shyamalan is set to debut his first TV series, a "Twin Peaks-y" Fox thriller titled Wayward Pines. And it looks worth a peek, if only for its solid cast. Matt Dillon leads, and Melissa Leo, Terrance Howard, and Juliette Lewis also star. Get the first look after the jump.
Created by Chad Hodge and based on the book series by Blake Crouch, the show follows a special agent (Dillon) who arrives in the sleepy town of Wayward Pines, Idaho to investigate the disappearances of two government agents. Once there, however, he starts to realize that all is not as it seems, and begins to suspect that he may never get out of the town alive.
Although Shyamalan typically directs from his own scripts, he worked from Hodge's on Wayward Pines. The filmmaker told EW what initially attracted him to the screenplay.
It struck me as having a Twin Peaks-y vibe. David Lynch's achievement with that show — especially in the pilot — was some super audacious filming. It's the kind of thing where you have these quirky over-the-top performances that are still resonant. He balanced that line in a way only he could to. So when I read Wayward Pines, I found that same mix of humor I've been dying to do.
As for what drew him to TV in the first place, Shyamalan says he likes where the medium is headed.
Everyone's been telling me that I'd like the way the medium is going, how it's character-based and darker in tone. There's been this shift towards the things I love: atmosphere and not black-and-white characters. Unresolved, open-ended stuff. It's the same reason why I like smaller movies. It's proving that leaning on characters and tone makes things resonant.
Shyamalan executive produces the series and helms its first episode. Other directors in the first season will include Zal Batmanglij (The East) and Charlotte Sieling (The Killing, Danish version). No premiere date has been announced for Wayward Pines.