Sony Classics Takes Woody Allen's 'Magic In The Moonlight,' Reveals Plot Points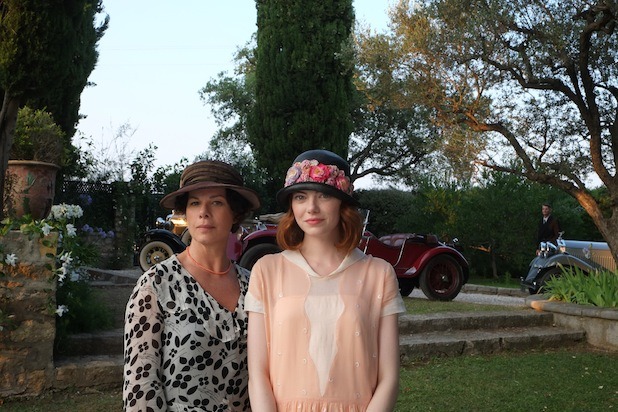 Briefly: It will come as a surprise to no one that Sony Pictures Classics has picked up North American distribution rights to Woody Allen's new movie Magic in the Moonlight, and along with the announcement we've got the first plot details for the film. We've known that the cast features Emma Stone and Marcia Gay Harden (seen above) with Colin Firth, Eileen Atkins, Hamish Linklater, Simon McBurney, Jacki Weaver, Jeremy Shamos and Erica Leerhsen. Now we know what they'll be doing.
Specifically, the Sony Classics announcement says "Magic in the Moonlight is a romantic comedy about an Englishman brought in to help unmask a possible swindle.  Personal and professional complications ensue. The film is set in the south of France in the 1920s against a backdrop of wealthy mansions, the Côte d'Azur, jazz joints and fashionable spots for the wealthy of the Jazz Age."
There's no release date for the film at this point, but a Cannes debut doesn't seem unreasonable to expect.