See The Cast Of 'Entourage', Reunited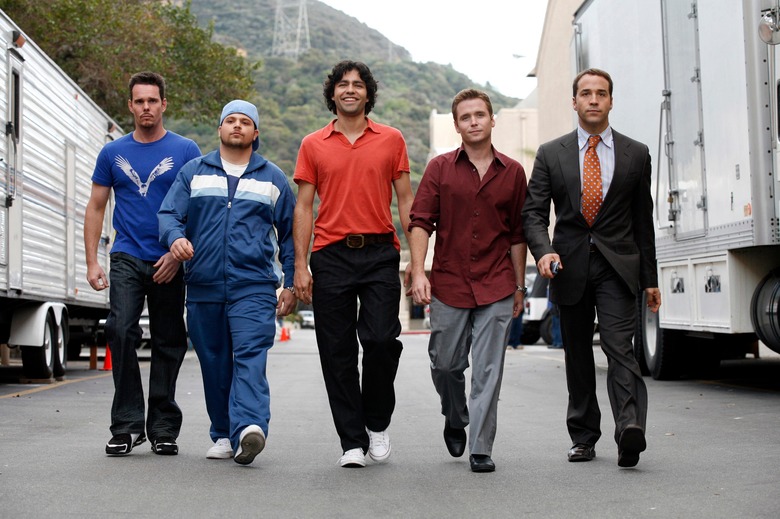 For a while there, the Entourage movie was starting to look a bit iffy. Warner Bros. had greenlit the sequel, but then there was a whole bunch of drama about who was getting paid what. Ultimately, though, the studio was able to wrangle together all six principal cast members with an eye toward shooting in January 2014.
Now that month has finally rolled around, and the actors are indeed ready to work. Hit the jump to check out a couple of behind-the-scenes images of Vince and his boys, reunited once more.
Boys are back... pic.twitter.com/CTCqQgoygc

— Jeremy Piven (@jeremypiven) January 8, 2014
Let the games begin @adriangrenier @jeremypiven @mrkevinconnolly @jerrycferrara pic.twitter.com/igWNJ3XYnZ

— Doug Ellin (@mrdougellin) January 8, 2014
Though it looks like the gang is ready to get down to business, for now they're just in prep mode — the movie won't start shooting until next week. No release date has been set at this time.