First Two Images Revealed From Guillermo Del Toro's TV Series 'The Strain'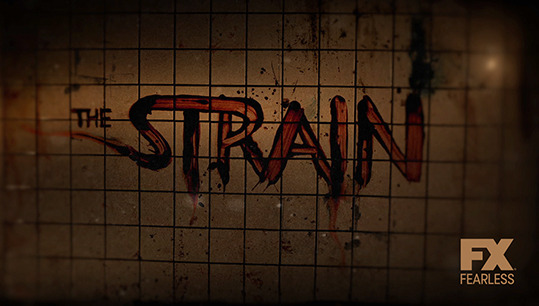 If Guillermo del Toro's next project was a vampire movie, it would be on every single anticipated list you see out there. However The Strain, an upcoming FX show based on a novel by del Toro, is coming to the small screen. It's about a doctor (Corey Stoll of House of Cards and Midnight in Paris) who investigates a new virus that turns people into vampires. The show premieres in July and you can see the first two images below.
Thanks to Yahoo for these images.
And here's the official plot description for the series, which currently has a 13-episode order with del Toro directing the pilot.
The Strain" is a high concept thriller that tells the story of Dr. Ephraim Goodweather (Corey Stoll), the head of the Center for Disease Control Canary Team in New York City. He and his team are called upon to investigate a mysterious viral outbreak with hallmarks of an ancient and evil strain of vampirism. As the strain spreads, Eph, his team, and an assembly of everyday New Yorkers, wage war for the fate of humanity itself.
The Strain comes to FX in July. Watch a teaser trailer here.