Zoe Saldana Will Be A Fearful Mother In 'Rosemary's Baby' TV Series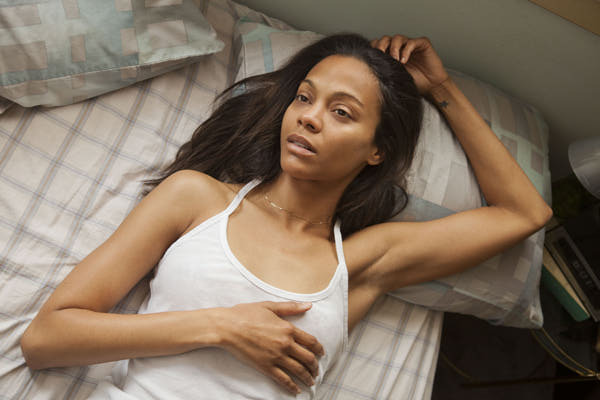 NBC is ready to birth a new version of Rosemary's Baby, based on the same Ira Levin novel that was adapted into Roman Polanski's landmark film of the same name. And while this new four-hour miniseries is said to be based more on the book than the film, let's not kid ourselves — it will be very difficult to keep Polanski's influence from creeping in. Scott Abbott scripted this take.
In this version, Rosemary will be played by Zoe Saldana, which was announced today by Deadline.
The setting will be moved from Manhattan's Dakota building to Paris, where Rosemary and her husband move into an "apartment that has a darkly storied past." (Hey, the mini-series could even nod to Polanski there, via his film The Tenant.) From there things proceed more or less as we know: Rosemary gets pregnant, and then begins to think that her husband and neighbors have some weird intent in mind for her child.
Quinn Taylor of NBC said,
Zoe has proven that she is one of our most gifted actresses and we think she has the perfect combination of spirit and gravitas to take on the title role from Ira Levin's infamous novel. With Zoe leading the cast under the direction of Agnieszka Holland, this reimagined event mini-series is off to a great start.
Many people are wondering why NBC is doing this at all, and I can completely understand the lack of comprehension. There's little chance of topping or even equaling a prime Polanski film. So here's a thought: we know that NBC had a big hit with the live musical The Sound of Music, and I humbly suggest the network follow it with a live Rosemary's Baby re-do. I wouldn't be able to avoid watching that if my life depended on skipping it.