Justin Lin Producing 'The Battered Bastards Of Baseball' Remake, Todd Field To Write And Direct [Updated]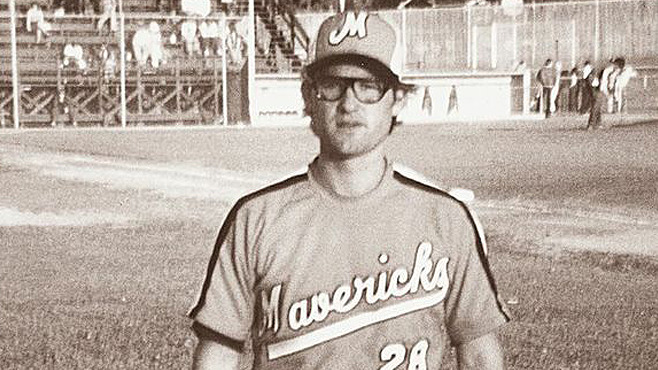 How great is the story at the heart of the doc The Battered Bastards of Baseball? Only a handful of people have seen the film so far, which documents the history of independent baseball team the Portland Mavericks, which had a Hollywood pedigree and earned a huge fanbase thanks to earnest, accomplished play. The film just premiered at Sundance. There isn't even a distribution deal set for the doc. Nevertheless, it is already set to be adapted into a dramatic feature, with Fast and the Furious director Justin Lin producing and set to direct.
Update: Actually, Todd Field (In the Bedroom, Little Children) will write and direct, with Lin producing, contrary to the first report about the project. That's actually a very appropriate call, as we explain below.The Battered Bastards of Baseball explains how, in the early '70s, actor and lifelong baseball fan Bing Russell formed an independent ball club in Portland, OR. The team, ranked in the A class and acting as the only independent baseball team at the time, played other teams that were all set up as MLB farm teams. And Russell's team, the Mavericks, dominated with scrappy play and a team full of scruffy guys the majors had deemed unfit to play.THR reports that Justin Lin liked the story so much he pursued and bought the rights himself, and will produce the dramatic remake as an indie. Now, since Bing Russell is the father of Kurt Russell, who played on the team and appears in the film, can we expect Kurt to play his father in the remake? Prior to the announcement of this deal Collider talked to the actor about the possibility, and he said that seeing the doc has made him think about it more. He explained,
I've actually had my agent say, 'You know, that's a great story.'  And when it's part of your life, you just have a tendency to say, 'Oh who cares? It's was something that happened, we did it, I don't know.' ... On a professional basis, [making a doc first is] the process that should be gone through here.  That's the vetting process.  Do a documentary, if the documentary's interesting and holds up [then consider a movie] ... At that stage of the game, then you kind of have to go, 'Would I be one of the people that I would be considering to play Bing Russell?'  I have yes' and no's.  What I think is kind of cool is that everybody talks about that now, if that happens."
Update: Lin won't direct; Todd Field will take that duty. That's not much of a surprise, as Field was the batboy for the Portland Mavericks during their entire existence. Field has talked in the past about wanting to write and direct a film about the team, recently telling EW,
It would be a great movie if you could get it right. If I were to make it, I wouldn't want to sanitize it, you know? It's not a Disney movie. There'a huge amount of heart and a lot of love that was within that team obviously, but it wasn't a polite situation. Bing would come back to haunt anyone who would make a Disney version of the Mavericks.
Germain loved the doc, and I did, too — it's a great tale of a group of motivated outsiders fighting an established system, for love of the game of baseball.
Here's a video interview about the film: