Possible First Glimpse At The Dinobots In 'Transformers: Age Of Extinction'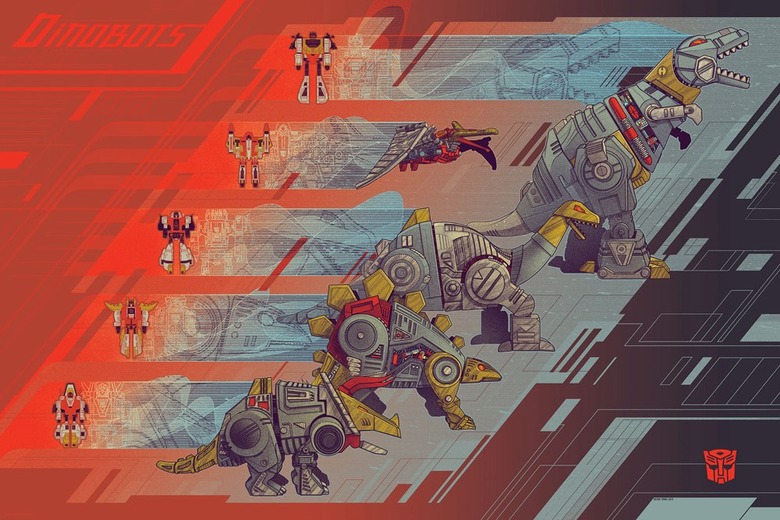 Audiences will get their first official glimpse at footage from Michael Bay's Transformers: Age of Extinction on February 2 during Super Bowl XLVIII. And while that's pretty exciting, it'll be more exciting if we get to see the Dinobots. The addition of the transforming dinosaurs to the film is definitely one of the coolest things about it and fans have long wondered how the unique look of Bay's Transformers would extend to Grimlock and his friends.
We now have an idea. Some preliminary packaging has leaked which has what look like blueprints of multiple Dinobots. Check it out below.
The images first popped up on Seibertron via Superhero Hype. The header image is by Kevin Tong.
There's no guarantee this are legit but, if they are, they definitely look more prehistoric and G1 than I expected, which is a good thing. What do you think?
Directed by Michael Bay, Transformers: Age of Extinction stars Mark Wahlberg, Jack Reynor, Nicola Peltz, Stanley Tucci, Kelsey Grammer, Sophia Myles, Li Bingbing and T.J. Miller. It's set to open on June 27, 2014.