The /Filmcast Speaks To Armond White About Heckling Claims: "It's A Smear Campaign"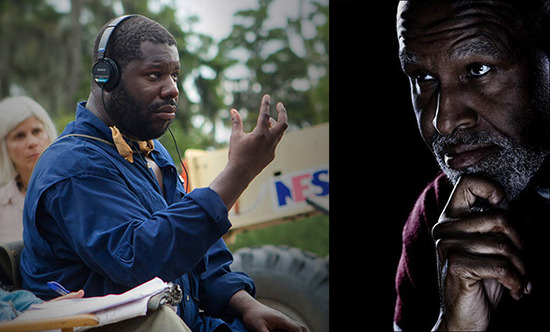 12 Years a Slave was my favorite film of the year, so I was pretty disappointed when I read in outlets such as The Guardian and Variety  that former /Filmcast guest Armond White had heckled Steve McQueen during the New York Film Critics Circle Awards. Sure, White was no fan of 12 Years a Slave, as demonstrated in our /Filmcast review of the film with him. But shouting down a man during an evening meant to praise him? It struck me as wildly inappropriate. The Chair of the NYFCC, Joshua Rothkopf, agreed and issued a public apology. You can listen to some low-quality audio of the incident at Filmlinc.
I asked Armond White to respond to the allegations. I have recorded our conversation and I am releasing it in its entirety as a bonus /Filmcast episode. After the jump, you can download the episode and find some transcribed excerpts from our conversation. Note that this audio file is a combination of two separate recorded files, but none of Armond's remarks were abridged. You can read Armond's latest "Better Than" list at CityArts. See also Luke O'Neill's essay on "The Year We Broke The Internet."
In short, White denies any of the allegations that he or people in his cohort were responsible for the remarks:
I'm flatly denying it and it's important that people know that the truth is not being spoken by Rothkopf or by Variety either. No one's insisted upon confirmation. No one's insisted upon truth. And if you look at the quote, the quote is nonsensical. I've gotten calls from people who said "Armond, that doesn't even sound like you." I said "Of course it's not me because I didn't say it. I don't even know what 'garbage man' and 'doorman' mean. What does that refer to?" If you look at it plainly and simply and without bias, it doesn't make any sense. It's just gossip.
It should be noted that Armond's accounts directly contradict those of other film critics who claim to have been nearby during the incident.
@RyanDickey They've been named on here plenty, but it was Armond White and his cohort. Really inappropriate stuff, like yelling "Fuck you!"

— Dana Stevens (@thehighsign) January 7, 2014
Variety gives some taste of the Armond White heckling. Those of us unlucky enough to be at his table heard much more: http://t.co/PnbiNBi9tv

— Dana Stevens (@thehighsign) January 7, 2014
@szacharek @thehighsign I was not nearby, and I heard him, too. His "It was a private conversation" defense is bizarre & comically untrue.

— Bilge Ebiri (@BilgeEbiri) January 7, 2014
Responding to these tweets specifically, Armond said:
It's a smear campaign, really, to be honest about it. It's a smear campaign from people who don't have the intellectual capacity to argue with me or debate me in terms of criticism, so they do the ad hominem thing. They try to present me as a bad person. And I'm not standing for it.
Later, White also had more general comments about other film critics who dislike him:
The internet is full of some of the same people who simply exist to defame me. It seems to be their only purpose in life. This is an important part of the lies that are being spread right now, because they're being spread by people who simply want to hate on Armond. It happens that these are people, many of them so-called film critics, they just don't have the ability and they probably don't even have the interest of ever debating a film with me, probably because they can't. And so, out of that weakness, out of that envy, out of that fear, they decide to make ad hominem attacks against me and say that I'm a bad guy, that I'm rude to people, and they talk against me personally because they can never ever match me intellectually, and will never engage me in a debate. I'm all about the discussion of film as you well know, and these so-called colleagues of mine never are because they're incapable of it. And so they take the weak way out by hating on me, and hating on me to the extent that they lie about me and they repeat these lies in the media.
Download the entire interview or play it now in your browser:Subscribe to the /Filmcast:
Update: Sam Adams at Indiewire has published a piece which further contradicts White with eyewitness evidence.Update 2: I have isolated part of the recording from Filmlinc that I think contains the "heckling" in question. I have also amplified it. Listeners can decide for themselves who they think it is or what is being said.