ASC Nominates Seven For Achievement In Cinematography, Including Roger Deakins And Bruno Delbonnel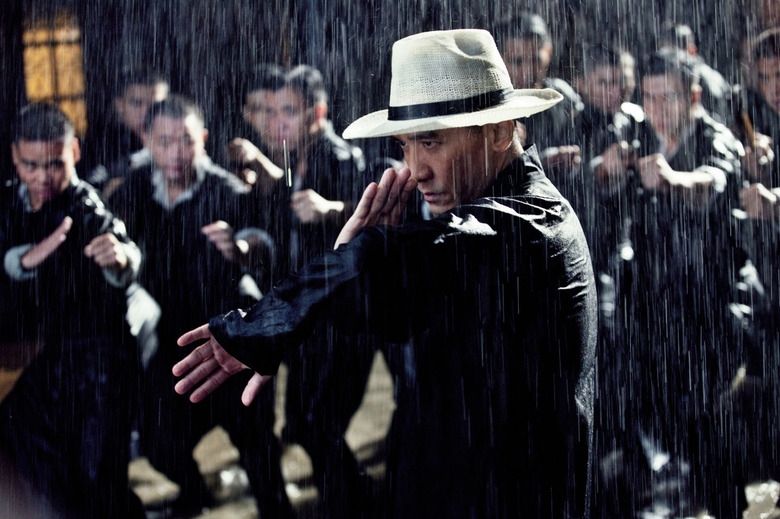 For some film fans, the ASC award for achievement in cinematography are among the most important parts of awards season, as they honor the work that too often goes unheralded. This year, a three-way tie in the nominating process means that seven people are nominated instead of five. Given the amount of excellent work done in 2013, that slate of seven nominees means ASC is able to acknowledge more achievements — and yet Hoyte Van Hoytema still didn't get a nomination for Her.
Those who did score nominations include Roger Deakins, for Prisoners, Philippe Le Sourd, for The Grandmaster, and Bruno Delbonnel, for Inside Llewyn Davis, which breaks a streak of guild awards looking away from the Coen Brothers latest film. Read the full nomination slate below.
The American Society of Cinematographers (ASC) has announced nominations in the theatrical motion picture category of the 28th Annual ASC Awards for Outstanding Achievement. The nominees are:
• Sean Bobbitt, BSC for 12 Years a Slave
• Barry Ackroyd, BSC for Captain Phillips
• Philippe Le Sourd for The Grandmaster
• Emmanuel Lubezki, ASC, AMC for Gravity
• Bruno Delbonnel, ASC, AFC for Inside Llewyn Davis
• Phedon Papamichael, ASC for Nebraska
• Roger Deakins, ASC, BSC for Prisoners
The winner will be revealed at the awards ceremony on February 1, at the Hollywood & Highland Ray Dolby Ballroom.
Highlighting Emmanuel Lubezki for Gravity stands out from the rest of the pack of very "real"-feeling films. It's a good move, as the largely digital movie nonetheless represents an achievement in filmmaking and effects, and the cinematographer is at the core of that effort. His nomination may be controversial because of the film's reliance on digital filmmaking, just as Claudio Miranda's Oscar win last year for Life of Pi was unsatisfying for some, but that doesn't mean it isn't deserved.