Star Wars Bits: 'Star Wars' Canon To Be Unified; Plus 'Rebels' Character Names, Tupac, And Katee Sackhoff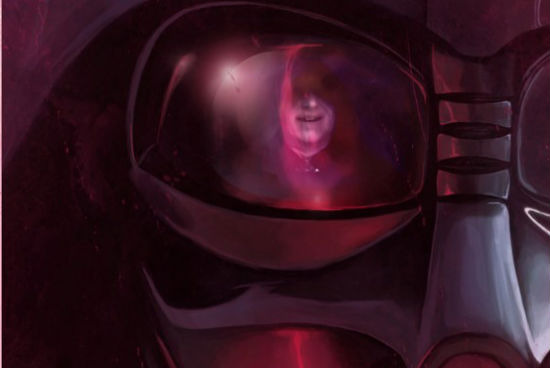 Always two, there were: the Star Wars film canon and the Expanded Universe canon. It seems however, under the new Disney regime, everything moving forward will fall under the same umbrella. Read about that development, and everything below, in this edition of Star Wars Bits.
Two Star Wars Rebels character names have been revealed via Lego sets.
George Lucas might have considered Tupac Shakur for Mace Windu in Star Wars Episode I.
Katee Sackhoff campaigns to be a part of Star Wars Episode VII.
Your digital Dark Horse Star Wars comics are safe.
3D Systems bought Star Wars licensee Gentle Giant.
See six beautiful Star Wars posters by artist Nicolas Alejandro.
Bleeding Cool noticed that Leland Chee, Manager of the Lucasfilm Story Group, took to Twitter to explain the Story Group's primary job is now to keep track of "all facets of Star Wars storytelling, including movies, TV, games, and publishing." In the past, George Lucas allowed creators to make Star Wars products that existed beyond the film canon, usually referred to as the "Expanded Universe." Now it seems everything moving forward will be part of one canon. All books, games, TV shows, movies and more. The question is, does this discredit all prior EU stuff moving forward, or will they try to incorporate some of it? Either way, that's a pretty major development in the Star Wars universe.EDIT: Since we posted this story, commentors have pointed out that in the past, some at Lucasfilm have said Expanded Universe was part of the Star Wars canon. Others there regarded the films as separate entities. The whole idea is murky. This latest news suggests those questions are being erased moving forward. Read some of the quotes on Wikipedia.
One of the first new things we'll see in that canon is Star Wars Rebels, the animated series airing on Disney XD. We've seen some ships from that series but now JediNews has found two of the character names. They noticed Groove Bricks ran a list of upcoming Lego sets including two for Rebels: The Phantom and The Ghost. Each is a new ship from the series, which is cool, but cooler are the phrases "young Rebel hero Ezra Bridger" and "Zeb." Those are likely two of the main characters on the show.
Here's a fun piece of possible Star Wars trivia. The former chief engineer of Death Row Records, Rick Clifford, recently did an interview and revealed rap legend Tupac Shakur, who was killed in 1996, was supposed to read with George Lucas for the role of a Jedi in the Star Wars prequels. The role eventually went to Samuel L. Jackson. Thanks to Giant Freakin Robot for the heads up.
Speaking to Total Film, actress Katee Sackhoff spoke about wanting to play a bunch of geeky characters, but really gushed about Star Wars:
Star Wars meant everything to me growing up. Star Wars was, I mean, it was the first time I remember seeing three movies that all kind of went together. It was just an amazing final understanding of what a trilogy was...I was absolutely obsessed, I mean I wanted to be... The sad thing is, I never wanted to be Princess Leia, I always wanted to be Han Solo! [laughs] I've never really been drawn to these female roles, but I think that The Clone Wars was so much fun for me to play, I mean a warrior....If J.J. would listen, I would play a rock in the Star Wars movies. I think that they're fantastic, I think that he's a great choice, and I'm excited to see what happens in that world.
The news of Marvel taking over Star Wars comics in 2015 was a pretty big deal. One of the minor facets many might not have thought of is people who bought the Dark Horse Star Wars comics digitally. Will those comics stay in their cloud? Yes, says Newsarama. Not to worry.
Gentle Giant is one of the many companies who continues to make incredible Star Wars collectibles on an annual basis. Now, Engadget reports they've been acquired by 3D Studios, and that company plans on using some of Gentle Giant's licenses for their 3D scanning capabilities. So, in the future, you might be able to make yourself a Star Wars action figure.
Finally, check out these super cool Star Wars posters by Nicolas Alejandro. Thanks to Film Industry Network.