First Look: Adam Sandler In Tom McCarthy's 'The Cobbler'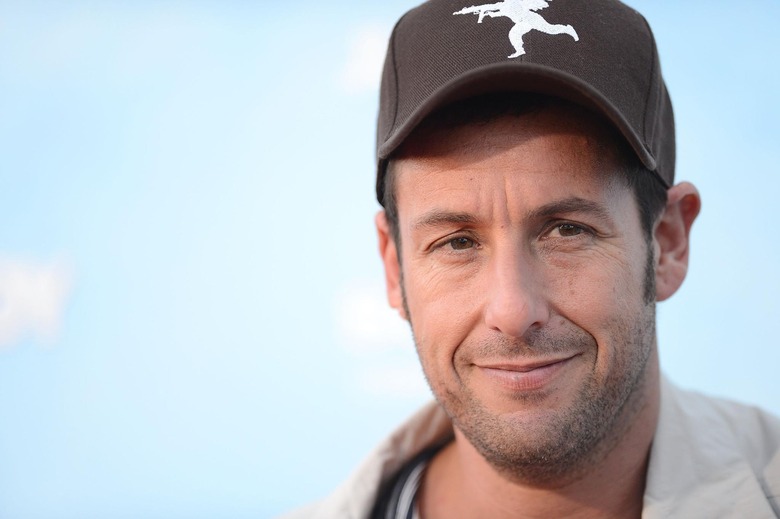 Many audiences probably feel like they've got a pretty good lock on what an Adam Sandler film will offer, and for the most part they're right. But every once in a while the comedian goes for something a little more serious — films like Punch-Drunk Love, Spanglish, and Funny People aren't all that plentiful on his resume, but they are there.
His next deviation from absurd comedy will be The Cobbler, from The Station Agent and Win Win director Tom McCarthy. The film also features an eclectic supporting cast, with appearances from Dustin Hoffman, Method Man, Melonie Diaz, Ellen Barkin, Dan Stevens and Steve Buscemi. Sandler plays "a lonely New York shoe repairman" who happens across an object that literally lets him "walk in another man's shoes."
The first image doesn't really show the magic, but it does give you Sandler in a mode that looks far enough from Grown Ups that it's worth a look for those who prefer the actor's more dramatic stuff.
EW has the image: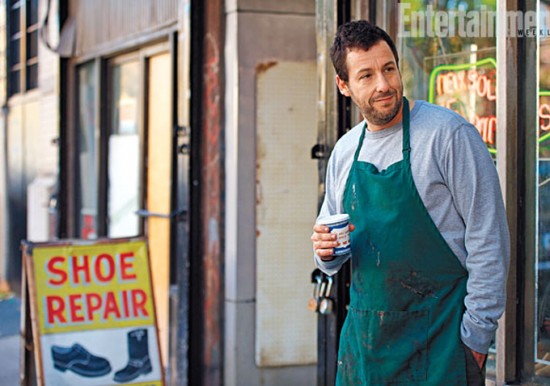 McCarthy told EW,
For a guy who's known as a funny guy, Adam has a very soulful quality to him.One of the things that makes Adam right for [the role] is that he does handle the various levels of comedy very well. And he transitions really well from comedy to drama. He can make even the smallest, simplest moments funny.
The Cobbler wrapped only recently; it will likely be on screens later this year.