Go Behind The Scenes Of 'Inside Llewyn Davis' To Find The Film's Musical Voice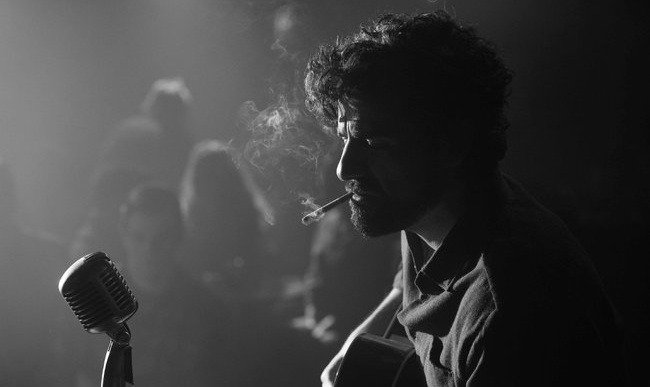 When Joel and Ethan Coen were assembling their new film Inside Llewyn Davis, they realized the film posed a unique challenge: their script featured a lead character who needed to be able to play and sing just as well as he had to act, and there are other side characters who need to be able to play and sing as well. The brothers lucked out with Oscar Isaac, who turned out to be a more than competent musician in addition to being an actor of no small skill.
Three new featurettes talk about the creation of the film specifically with respect to the music — one features music producer T-Bone Burnett discussing the creation of the song 'Please Mr. Kennedy,' which features Isaac, Justin Timberlake, and Adam Driver. One focuses on finding Isaac and working with him, and is backed by a lot of early rehearsal footage. The last is about finding some of the supporting cast, including Timberlake and Carey Mulligan.
One of these, the one featuring 'Please Mr. Kennedy,' comes from Deadline.