'Fast 7' Will "Retire" Paul Walker's Character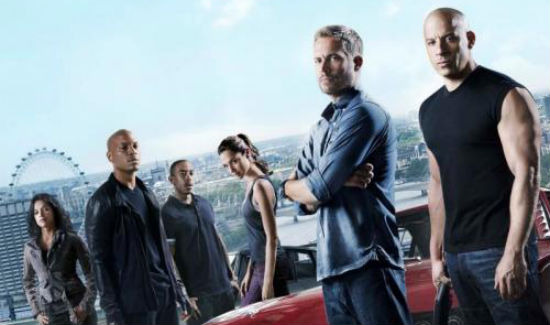 Producers and execs behind Fast and the Furious 7, along with director James Wan and screenwriter Chris Morgan, had an awful task at the end of last year: figure out how to move forward with the film in the wake of Paul Walker's death. Much of the film had been shot when Walker's life was claimed by an auto accident at the end of November, but the actor still had to shoot some of his most significant scenes.
Now there's word that all involved have settled on a plan: as much of Walker's footage will be used as possible, but his character will effectively be written out of the series, or "retired," in a respectful manner.
THR reports that Universal, Morgan, and Wan "will tweak the script and add scenes so footage of the late actor's Brian O'Conner character can still be used" and that the script will not kill the character, but retire him.
Additional scenes will be written and shot to facilitate the new direction for the film; there's no information about whether or not any of the new material will feature a double for Walker.
Fast and the Furious 7 has been delayed to a release date of April 10, 2015, in order to make time for changes to be made.