Netflix Now Offers Director Commentary On 'House Of Cards' First Season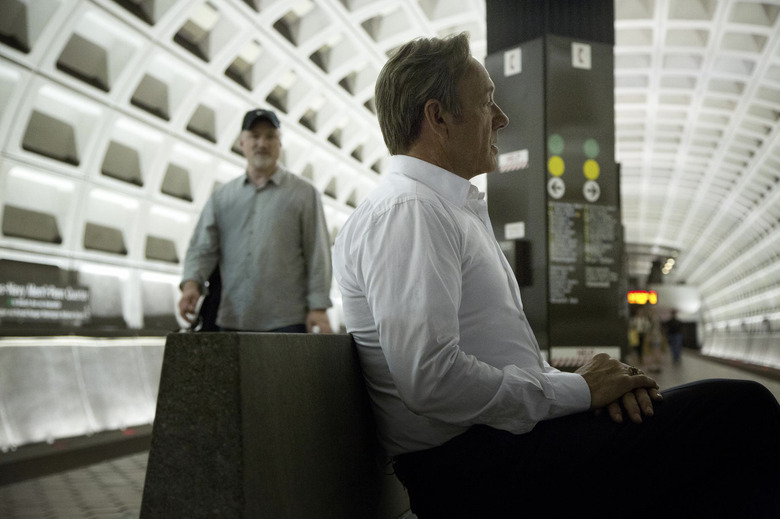 Briefly: Some of the best director commentaries out there are from David Fincher, whose discussions about each of his films are super-detailed and free of the "you had to be there" stories that make some commentaries little more than a genial hangout session with the filmmakers. Hanging out is great, but if you want a commentary you might learn from, Fincher is a good bet.
So it's great that Netflix has added director commentaries to the first season of House of Cards, which Fincher produced, and which features him as director of two episodes. There are also commentaries from James Foley (Glengarry Glen Ross), Joel Schumacher (The Client), Charles McDougall (The Good Wife), Carl Franklin (Homeland), and Allen Coulter (The Sopranos).
This is all a promo, more or less, for the second season of House of Cards, which will be available in its entirety on February 14. As promos go, it's a great one. Get to the commentaries through the subtitle option on your Netflix portal of choice.